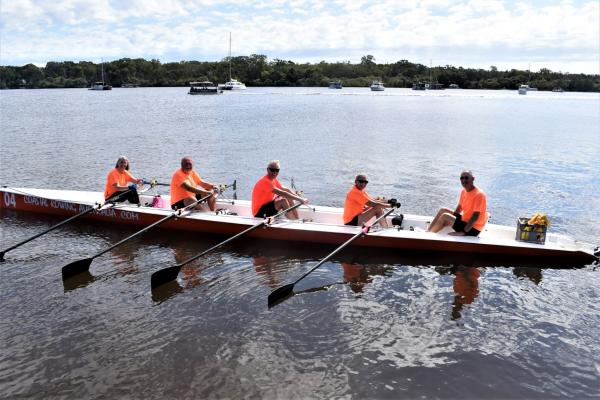 By Ian Jobling
The bid for Brisbane to host the 2032 Olympic Games has cleared the penultimate hurdle: the IOC Executive Board approved Brisbane as host city at its meeting on Thursday June 10. President Thomas Bach acknowledged there was great support from the public and from all levels of Government across the political spectrum, including those in the Sunshine and Gold Coasts.
An Olympic infrastructure agency is set to be established for the 2032 Games and will be jointly run by the Queensland and federal Governments. So, it is certainly time for the people of Noosa to get behind the inaugural Australian Coastal Rowing Championships to be held at Main Beach in August this year.
Coastal Rowing is an event within International Rowing and will be introduced at the Youth Olympics in 2026 in Dakar, Senegal. It has been highly recommended as an event at the 1928 Los Angeles Olympics. If included, the potential for the discipline to be included in the subsequent 2032 Olympics would be high.
Ian Holzberger, CEO of Rowing Queensland, which with Rowing Australia is hosting the Australian championships at Noosa for the next three years, is enthusiastic about coastal rowing and the possibility of the discipline being included as a demonstration sport in the Los Angeles Olympics and beyond.
Peter Watson, Secretary of the Coastal Rowing and Touring Australia, based in Noosa, said, "Coastal Rowing are developing initiatives in schools to encourage young teenagers to develop an interest in rowing in larger and more stable shells which venture from beaches into the ocean" By the time of the Olympics, young rowers entering the sport now would be at their peak in age and ability.