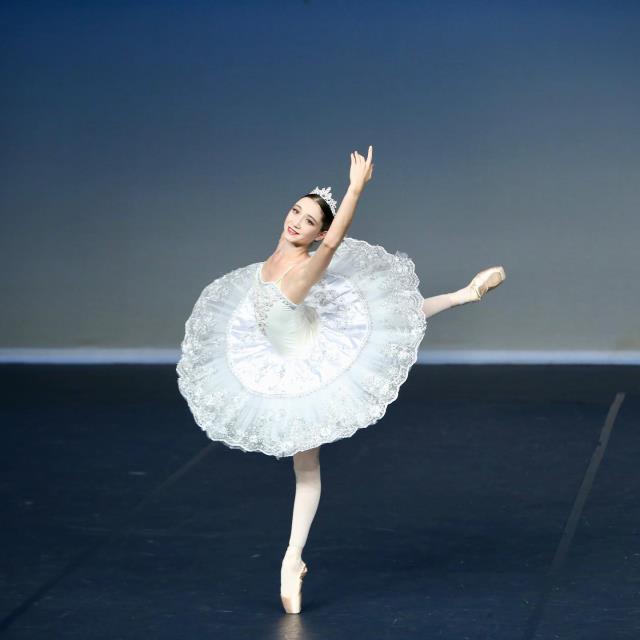 By Abbey Cannan
Two broken wrists couldn't keep a Noosaville ballet dancer off the stage, and now the talented 15-year-old has leaped her way into an acclaimed Russian ballet academy.
Noosa Professional Dance Academy dancer Candice Desilets has been accepted into the Bolshoi Ballet Academy in Moscow, Russia.
The acclaimed academy has produced some of the most accomplished stars of the current generation, including Natalia Osipova, Alexei Ratmansky, and Polina Semionova.
With its nearly 250-year history, the Academy's curriculum and pedagogy are recognised for their focus on strength, musicality, clarity of technique, and personal expression. 
Candice was just three years old when a dance teacher in South Africa told her mother, Diane Desilets, that she had potential.
Traveling to Russia at the age of 12, Candice's goal was locked in after watching some of the best dancers in the world perform on stage.
"I did a bit of training in Russia but with a different academy and I just saw the different level of technique," Candice said.
"We had to film a video audition and after that they asked for more details, then you have to do medical reports and full examinations.
"I was overjoyed when I was accepted, but I also had been told by friends that I had a chance of getting in."
Not your expected dance mum, Diane said she was just proud of her daughter for following her dream.
"We want to say a thank you to Noosa Professional Dance Academy and all the teachers for their support," Diane said.
"There's always hiccups along the road but she's done exceptionally well."
These hiccups include an accident earlier this year where Candice fell from a three-metre height and broke both of her wrists, but even that couldn't keep her off the stage.
"I was a bit nervous dancing with a cast, knowing if I fell, I could injure myself further," Candice said.
"But I just had to remind myself that I had never fallen without the cast so I wouldn't fall with it on."
Growing up traveling internationally, the confident, yet quiet and humble teenager wasn't at all concerned about moving to Russia by herself.
In a normal year prior to the pandemic, the Desilets family would divide their time between South Africa, Australia, sailing the Mediterranean, and traveling Europe, during which Candice wasn't able to spend as much time training.
"I've kind of adapted to the constant change while growing up so I'm mostly just excited," she said.
"The excitement overweighs any negativity.
"I've danced there before and everything was very well maintained and the cities have great history.
"I will be starting in January and the holidays are in June, so it's a six-month program, then if you get invited back, it's another three years."
Candice said she loved the precision required for ballet.
"Ballet is a good form of discipline and there is so much hard work and control that goes into it," she said.
While she is there, Candice will be training six days a week and will be required to learn the Russian language. 
"They only speak Russian at the Academy and the timetables are written in Russian," Candice said.
"You have to learn Russian in the first six months otherwise you can't stay."
The dedicated dancer said her dream goal was to dance at the Mariinsky Theatre or Bolshoi Theatre.
"However, if not, any European country would be great," Candice said.
She's worked so hard to get to the Bolshoi Ballet Academy, and now the real hard work will start.