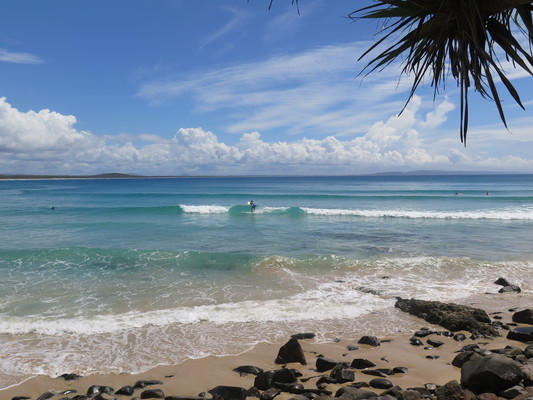 Surf Life Saving Queensland (SLSQ) is urging Sunshine Coast beachgoers to put safety first this Easter long weekend with potentially powerful surf conditions expected through to Easter Monday.
Crowds are expected to flock to Queensland beaches over the coming days with favourable weather forecast.
But with wave heights expected to reach 1.5m to 2m from Good Friday, SLSQ Lifesaving Services Coordinator Jacob Thomson encouraged beachgoers to exercise caution and common sense in and around the water.
"An easterly swell will create potentially unstable surf conditions, with a lot of water movement, which could lead to flash rips and strong currents," Mr Thomson said.
"We're urging everyone considering a trip to the beach this Easter to be cautious in the water, only swim at patrolled locations, and stay between the red and yellow flags at all times.
"If we are required to close beaches at any point over the weekend, please respect the decision and stay out of the water. It's really important to listen the advice of our lifeguards and lifesavers who will make the call in the interest of public safety."
Mr Thomson also emphasised the importance of avoiding the water if enjoying a drink.
"Our beaches will be frequented by many people celebrating Easter, including some who will have enjoyed a beverage or two over the long weekend," he said.
"However, you wouldn't drink and drive, so don't put yourself or others in danger by swimming after a drink. It's simply not worth it – please do not drink and swim."
SLSQ encourages beachgoers to follow these simple steps to help stay safe in the water:
• Only swim at patrolled beaches and between the red and yellow flags
• Don't swim at night or after drinking alcohol
• Look for and follow the advice of safety signs
• Be careful of debris and other hazards that may have washed into the surf such as rubbish, tree branches and rocks.