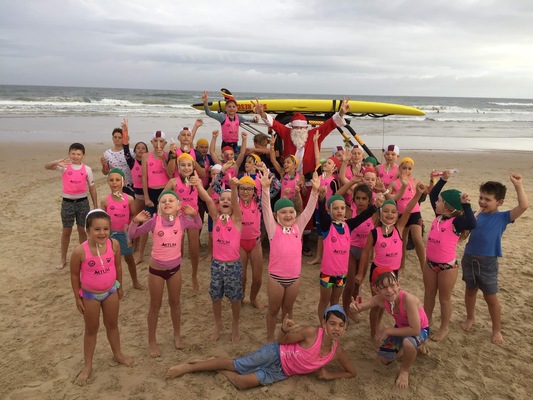 Twilight Nippers was held at Peregian Beach for the first time last week to celebrate the end of the first half of the nipper season, school break up and Christmas.
It was hailed a great success despite overcast conditions, with about half of the regular 100 attendees turning up to the beach after school finished.
Taking advantage of the moderate swell and pleasant water temperature, nippers 10 years and older took the boards out while the younger groups enjoyed beach softball, football and running races for all ages. After a visit from Santa parents and children headed to the clubhouse for a sausage sizzle, giving the nipper parent volunteers the opportunity to socialise and mingle away from the beach.
Noosa Heads Surf Club president Ross Fisher praised the Peregian community for its positive response to the club's efforts to responding positively to re-establish the Nippers Program at the beach.Peregian nippers spokesman Lyndon Forlonge said locals were keen to support the long term success of the program.
"We have had so many comments about how well-organised and family-focused the nipper program at Peregian is, with small groups giving the age managers and water safety helpers the chance to coach each child individually and understand their strengths and fears," he said.
For more information visit the Peregian Nippers Facebook page.