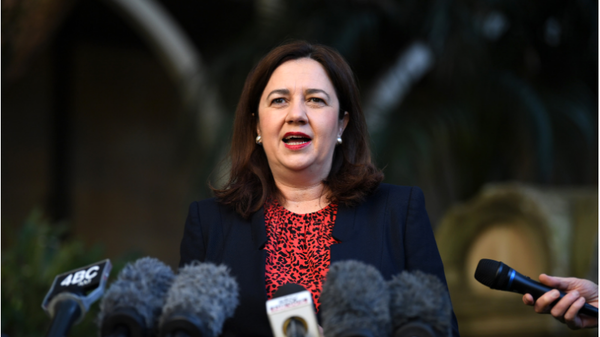 Queensland Premier Annastacia Palaszczuk has announced an extra $50 million to "help support our tourism businesses and our iconic theme and animal parks get through COVID-19".
Ms Palaszczuk told Parliament today – Tuesday 19 May – that her government would also "deliver a domestic marketing campaign to align with the easing of restrictions to encourage Queenslanders to holiday at home".
The announcement comes as the Palaszczuk Government fields criticism over maintaining a hard line on the re-opening of Queensland's borders, which it says may not be happen before September.
The tourism funding boost was announced as part of 'The Queensland Economic Recovery Strategy: Unite and recover for Queensland Jobs'.
"Queensland's tourism industry – our state's backbone, our state's lifeblood – has been dealt a crippling body blow by the pandemic," the Premier said.
"Personally, it has been heartbreaking to witness.'
"It has been heartbreaking to make tough but unavoidable decisions – like the decision to close our borders and place hard restrictions on the industry – knowing that they would hurt while at the same time understanding they were critical to save lives.
"Tourism was contributing $27 billion to Queensland's economy and more than 230,000 jobs before COVID-19 hit.
"Nearly one in three jobs have been lost in accommodation and food services in Queensland due to restrictions.
"This is an impact I never imagined I would witness in my lifetime.
"History will tell the story of a vital industry – one of our state's most important industries – being brought to its knees by this unprecedented time.
"That's why we are today committing another $50 million to support our tourism businesses and our iconic theme parks and animal parks.
"We want them to get through this and survive and come out at the other end stronger, more resilient and able to continue to make their critical contribution to Queensland."
Tourism Minister Kate Jones said Tourism and Events Queensland (TEQ) were in the final stages of preparing the domestic tourism campaign, which will be officially unveiled in early June ahead of the school holidays, but said the message in the first instance would be clear.
"Tourism supports one in 10 Queensland jobs. Safeguarding these jobs is a major priority for this government," she said.
"Obviously state borders remain closed for the time being but restrictions on intrastate travel are beginning to ease.
"We have a very simple message for Queenslanders – get out and explore your own state.
"The June-July school holidays are shaping as a crucially important time for our tourism operators, who have been severely impacted by the COVID-19 pandemic.
"By having the campaign in market ahead of time, we're aiming to fill beds and get people enjoying our experiences so money flows back into the tourism economy.
"That will just be the first step of the campaign, with plans to re-enter the southern domestic markets in July.
"Ahead of interstate travel resuming, we'll be working hard with our airline partners to deliver great fares and I'm confident Queensland will have a strong appeal for the nine million Australians who take an international trip each year and won't be able to in 2020.
"At the end of the day this is all about jobs and rebuilding tourism in Queensland which is such a vital part of the economy."