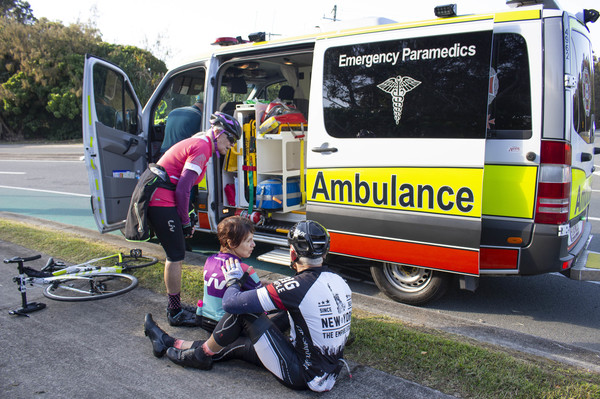 By Margaret Maccoll
Multiple masters cycling champion Jeff Liddell had a close encounter with a car on Sunday morning as he was riding with a group of riders at the roundabout south of Peregian Village and was taken to hospital.
The Sunshine Coast Cycling Club member was taken by ambulance to hospital "a bit banged up" but was later released.
While ambulance officers were attending to Jeff at the scene another cyclist riding past accidentally hit the gutter and fell on to the footpath and a second ambulance was called.
The attendiing ambulance officer said he had been called to about 15 bicycle accidents in the past five years on the roundabout he considered the worst in the region for cycling crashes.