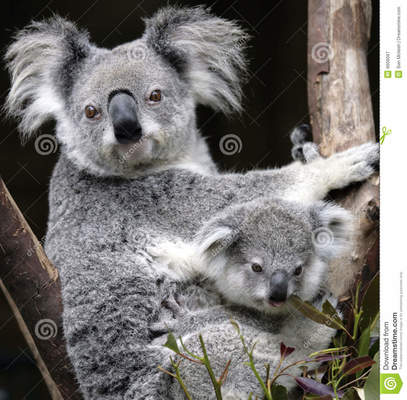 The Noosa National Park Association will host Dr Celine Frere from the Global Change Ecology Group, at University of Sunshine Coast, at next Wednesday night's EnviroForum, who will present the definitive scientific findings on the project her team have been involved with for over 12 months to determine the distribution and health of koalas in the Noosa Biosphere Reserve.
The night will aim to bring attendees up to date with the latest scientific research on that most cryptic yet beloved animal – the koala.
Dr Frere's research will outline:
* Where are they?
* How to maintain genetic diversity which underpins adaptation to changing environments (heat waves, disease).
* How are they connected across the landscape?
* Will new technologies and innovative advances lead us to successful outcomes for them?
Dr Frere is a Senior Research Fellow and Team Leader of the Global Change Ecology Group. She is an empirical biologist with specialist expertise in animal behaviour, behavioural ecology and genetics.
The University of Sunshine Coast team under Dr Frere has been the central scientific player in a major local project "A Key Study on the Distribution and Health of Koalas in the Noosa Biosphere Reserve".
As Celine says: "I will give a global/local presentation on how recent technological innovations in genetics and detection have allowed scientists to collect unprecedented data about our koalas, revolutionising our ability to understand them and thus our ability to better protect them".
At Noosa National Park information hut, the number one question asked by visitors, particularly those from overseas is always, "Where are the koalas?"
Thanks to the scientific work of Celine and her team, we are in a better position to answer this question, and others, for koalas across Noosa Shire," Noosa Parks Association's Brian Young said.
The session is on Wednesday 27 November, from 6.15pm to 7.30pm – with a 'Happy Hour' from 4pm to 6pm – at Land & Sea Brewery, 19 Venture Drive Noosaville.
Entry is by a $5 contribution per person (kids under 15 are free). All monies collected goes towards the good work of the Noosa Parks Association, including the purchase of land to create national parks to create biodiversity corridors, especially for koalas.