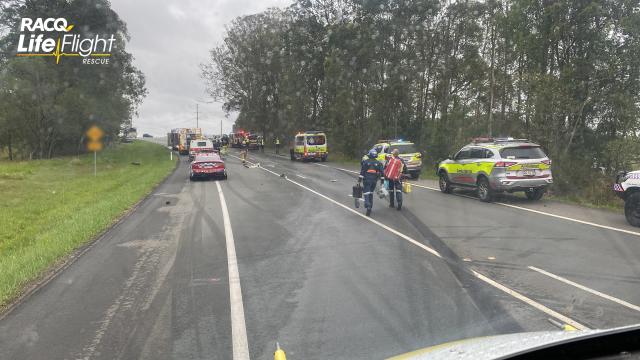 The Sunshine Coast-based RACQ LifeFlight Rescue helicopter crew has airlifted a seriously injured man to hospital after a car and truck collided, in the Moreton Bay region.
The rescue aircraft was tasked to the scene at around 8am on Monday 20 November.
It's believed the man, aged in his 20s, was driving the car when it collided with a truck on a highway.
The pilot landed the helicopter on the road, which had been closed off by Queensland Police Service (QPS) officers.
Queensland Fire and Emergency Services (QFES) personnel had to free the man from his vehicle.
The aeromedical crew then worked with Queensland Ambulance Service (QAS) paramedics to treat the patient on the scene for multiple injuries.
He was flown to Royal Brisbane and Women's Hospital in a serious condition.