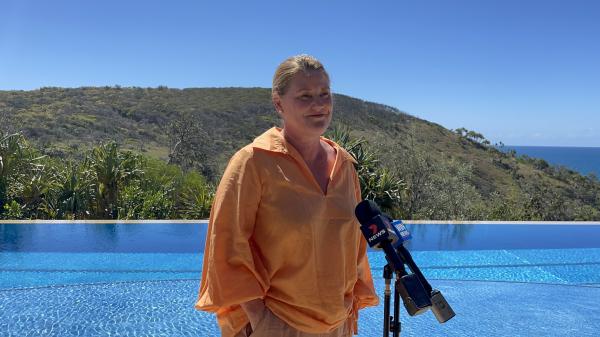 By Abbey Cannan
Australian Traveller magazine has just released its list of the top 100 Unique Stays in Australia, and Noosa is in the spotlight.
Among others in Queensland, Domic House located in Sunshine Beach, Noosa, has been recognised on the list, along with a front-cover feature.
Named after the Russian term meaning place of domes, Domic is a truly astonishing addition to the Noosa landscape. Not only does the house feature utterly beautiful architecture, but it is also environmentally friendly.
Designed by multi-award-winning architect, Noel Robinson, the house features the use of Hempcrete which is known for its carbon dioxide absorbing properties, along with various other eco-friendly additions.
In terms of design, the breathtaking architecture of the house intends to blend into the natural environment by "blurring the lines between building and landscape", as Robinson stated.
With four levels, a 25-metre lap pool, spa, steam room and gym just to name some, Domic creates the perfect balance between luxury and eco-efficiency.
The Noosa and Sunshine Coast features in Australian Traveller are great news for the region, with the highly anticipated September and, most importantly, Christmas school holidays travel times fast approaching.
Tourism Noosa chief executive officer Melanie Anderson said the property spoke for itself.
"What an amazing thing for Noosa that we have the front cover of what is known as the accommodation bible," she said.
Niche Luxury Accommodation managing director Sue Willis said they were lucky enough to have the property on their holiday listing.
"It's a $24m build and basically can run off grid, so sustainability wise, it's sensational," she said.
"Some of our guests are high profile guests from all over the world and come here specifically for its privacy.
"There's been some movie stars and some rockstars but I can't tell you their names.
"The accommodation costs $100,000 a week in season and our forward bookings are certainly impressive."