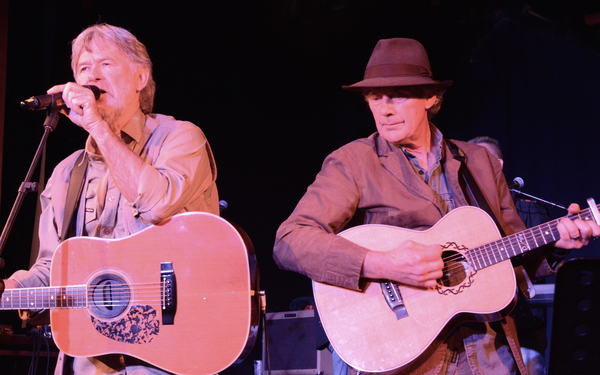 We have a double pass to see a couple of Aussie legends for one of our lucky readers.
On Saturday 1 December The Imperial Hotel Eumundi welcomes two of Australia's most influential singer-songwriters to the stage – John Schumann (Redgum) and Shane Howard (Goanna), playing with The Red Rockin Dirt Band. They will be supported by Tobias.
John and Shane have recorded together on a number of occasions but this is the first time they are appearing together in concert.John is best known for his leadership of Redgum and his Vietnam veterans anthem, 'I was only 19'. Shane is best known for his leadership of Goanna and his powerful, evocative statement on behalf of indigenous Australia, 'Solid Rock'. Between them, there are so many other cracker songs too: 'Razor's Edge', 'I've Been to Bali Too', 'Talk of The Town', 'Poor Ned', 'In The Long Run', 'Heart of My Country' – the collective playlist sure is impressive.
Doors open 7.30pm 1 December.