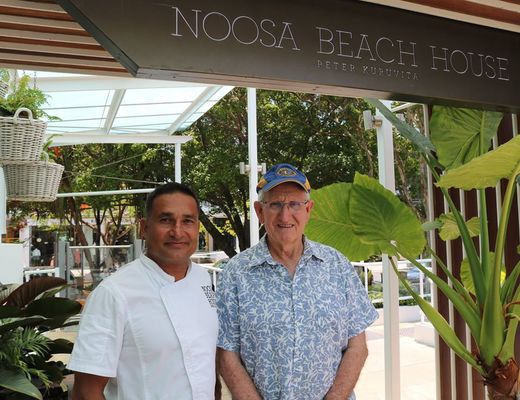 The Noosa Australia Day Festival is a free family event held annually on January 26 in the Lions Park, on Gympie Terrace in Noosaville, overlooking the picturesque Noosa River.
It is organised and managed by local volunteers from the Tewantin Noosa Lions Club.
The Festival starts at 7am with the famous "Big Brekky" which is provided in partnership with the local Rotary Club of Noosa Heads.
This year organisers have been exceptionally lucky to have secured the help of a wonderful volunteer, celebrity chef Peter Kuruvita from Noosa Beach House, who will be cooking a special seafood omelette for our breakfast customers.
They will also be serving up our traditional big breakfast in partnership with Rotary Club of Noosa Heads.
The Festival continues with a day of great music from local performers, entertainment for kids of all ages and more delicious food, from 10am through to the last performance at 4pm.
In the 2016 inaugural event the club had 1250 visitors and this grew to over 10,000 visitors in 2019.
These results are both satisfying and rewarding for both the club whose aim is to provide a fun and entertaining day on the January long weekend – it's a great way to end the holidays!
Noosa Council's free buses will still be operating and there will be plenty of parking available at Chaplin Park, entry off Mill Street, Noosaville.