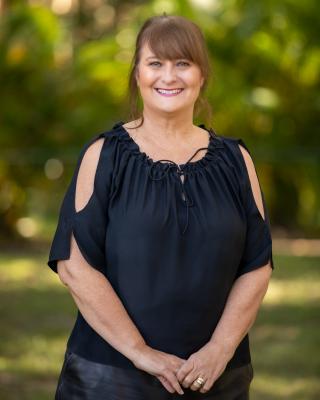 By Abbey Cannan
The chief executive officer of a leading aged care provider has raised the alarm on a critical workforce issue with registered nurses leaving the aged care industry.
NoosaCare CEO Megan D'Elton said they urgently needed to attract registered nurses following the departure of 10 nurses in the past year, with many of those leaving due to Covid vaccination requirements.
"NoosaCare has seen a large number of registered nurses leaving not only NoosaCare but the industry. It's also the first time we've experienced a lot of staff leaving," she said.
"The pandemic has posed unique and complex challenges for aged care as we are challenged with an increased workload, the stress, and the ongoing compliance for Covid. Staff are just burnt out."
Ms D'Elton said registered nurses had stepped down from key positions or even left to go into the hospital system due to the increased compliance and clinical documentation from the Royal Commission.
"We need to declare a national nurse staffing crisis, and propose workforce retention strategies and more training opportunities, among other solutions," she said.
"I think the government is just moving the goals constantly and we're all just trying the best we can to meet those goals without funding to actually attract staff to the aged care industry.
"My personal carers are also struggling as they've had increased reporting. For the first time ever, we have found difficulties in employing personal carers.
"I've been getting feedback from some of our personal carers saying that they just feel neglected by the government. They mean that because there was no funding to increase their wages in the Royal Commission. Their roles should not be underestimated. They spend an incredible amount of time working with our residents."
Ms D'Elton said the aged care industry couldn't compete with higher wages offered by Queensland Health.
"I've just had someone who was offered his registered nursing study to be paid for by another provider. We're not-for-profit and we can't compete with that," she said.
Ms D'Elton said the government needed to act now, suggesting increased wages and a nursing graduate program catering to aged care.
"For personal carers, allocate the appropriate funding to elevate their wages so we can pay them appropriately for the work that they deliver," she said.
NoosaCare is looking for registered nurses to join their dedicated team on a full time, part time, or casual basis.
NoosaCare is a non-for-profit organisation, meaning they have the flexibility to offer staff above award rates, additional annual leave, staff salary sacrifice packages, plus the benefits of working for a business that places its residents and staff first, not profit.
They are committed to maintaining skilled, motivated and professional staff through a supportive culture and ongoing training opportunities.
To find out more information on a career at NoosaCare contact hr@noosacare.com.au or visit noosacare.com.au