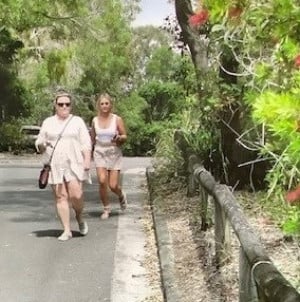 Police are appealing for public assistance regarding an ongoing investigation into an assault of an elderly woman at Noosa Junction on 26 September.
At 10.40am, a 78-year-old woman was walking along Lanyana Way when she observed two women taking some donated items and relocating them nearby.
The woman has consequently recorded these actions on her mobile phone.
One of the women approached the other woman and attempted to take the mobile phone, resulting in an altercation between the pair.
The unknown offender allegedly punched the woman in the face, causing her to fall to the ground.
Police are seeking public assistance to identity either of the women pictured as it is believed they can assist with the ongoing investigation.