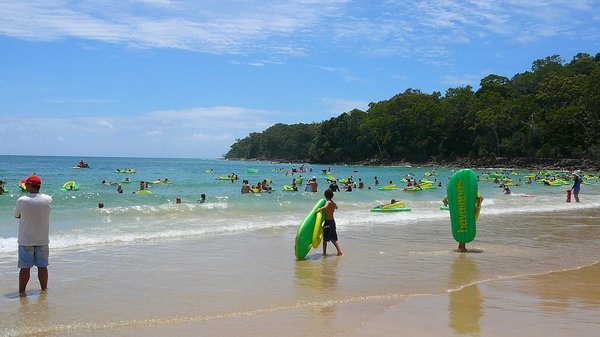 Tourism Noosa have today unveiled their new Noosa 2020 brand campaign in hopes that tourists will venture further into the Noosa region.
Tourism Noosa CEO Melanie Anderson said the campaign will concentrate on targeting 'high yeilding and international travelers.'
"(The campaign) has purposely been designed to encourage visitors to get out and about to discover Noosa's unique coastal, river and hinterland villages."
"The marketing campaign has been designed to disperse visitors throughout the Noosa region during low-seasons, consistent with Tourism Noosa's strategic goal of facilitating sustainable tourism."
"Part of the Noosa brand refresh 2020 features a simple message 'Noosa. Welcome' and a new video has been curated to provide accommodation operators with a welcome message for their guests featuring destination highlights."
"Our key priority for members was to have a campaign that drives bookings for our operators. It is very much about getting behind our industry and supporting them, especially after a disruptive start to the year with the Australian bushfires and the Coronavirus."
"The campaign includes a dedicated website landing page, a suite of digital products including predesigned social advertisements and consumer e-newsletter templates to support members in showcasing the region to their databases. These tools are all about providing resources for our members to utilise alongside their own branding and marketing efforts so there is a consistent message about Noosa."
"The destination marketing refresh targets market segments such as food lovers looking for a unique culinary experience, outdoor adventurers who can enjoy Noosa's natural surrounds and cultural activities that visitors can enjoy in the arts scene in Noosa and more."
"The marketing refresh has also been shared this week at International Media Marketplace with some of Australia's leading travel editors, writers and freelancers."
"For businesses working in the tourism industry, if you are not a member of Tourism Noosa I strongly urge you to become a member and take advantage of these national marketing campaign opportunities" Ms Anderson said.