THE Noosa Council says 75 tonnes of waste a week should not be going to landfill. In giving the go-ahead for the next step in...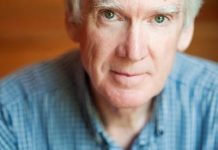 INTERNATIONAL award-winning playwright David Williamson will speak at the Noosa Tigers president's lunch, this Saturday from noon. David Williamson is well-known in the theatre industry...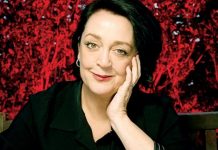 SHE has enjoyed a successful career as a journalist, comedian, radio host, author, playwright and TV host, now Wendy Harmer is coming to Noosa...
Fishing By JACK MANGROVE THE Noosa River has been a hive of activity over the past weeks, with Easter then the long weekend attracting a...
GRAB the family, a picnic blanket and come along to enjoy outdoor movies in Cooroy and Eumundi this weekend, thanks to Starry Night Movies. Family...
By JOLENE OGLE LOCAL musician and domestic violence survivor Lease Vasey has joined the fight to raise awareness of family violence in our community. Lease will...
JO SEARLENoosa Outriggers once again brought great results in the South Queensland race series, competing in the fifth race of the series, hosted by...
The countdown has begun! 200 invited chefs, producers, winemakers and media will descend on Noosa and its surrounds to join foodies from all over...
Battling breast cancer can be a scary time in a woman's life, but local volunteers are working hard to ensure everyone has access to...
The annual Bookfest Noosa is here again this May to support three local charities - Hear and Say Centre Sunshine Coast, Noosa Yacht &...
JIM FAGANThe bonding was instant. Smart Pup retriever Charlie came into Jonathon Tardent's home at Sunrise Beach on Tuesday and immediately went up to...
JIM FAGANNoosa Council has had a massive victory in the Planning and Environment Court against a developer claiming nearly $53 million dollars in town...