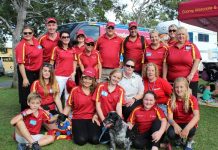 A perfect autumn morning attracted hundreds of dog owners and their beloved pooches to Noosaville on Sunday for the 2014 Million Paws Walk. The 2014...
By JOLENE OGLE A NEW fridge and freezer is a wish come true for Eumundi's Wildlife Rehabilitation Centre, which can now store bulk food thanks...
By JOLENE OGLE It was a unanimous vote to elect Councillor Sandy Bolton as the new chair of the council's Infrastructure and Services Committee. Cr Bob...
By JOLENE OGLE A BAN on intensive animal husbandry, more parks with better usability and stricter building codes were among the suggested amendments to the...
By JOLENE OGLE THE 2014 International Food and Wine Festival started with a bang and a lot of laughter when comedian Wendy Harmer made a...
WHILE the Noosa Council is happy with the recent court decision over a 14-year legal action by developer Roy Thompson, it has been less...
By JOLENE OGLE NOOSA Council's free Easter bus has been hailed a success, with more than 33,000 people using the service over the eight day...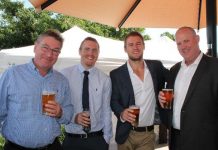 By JOLENE OGLE RUGBY Union greats, the Ella brothers, lent a hand to help raise funds for young rugby talent development at the Noosa Dolphins'...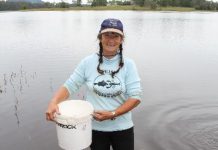 By JOLENE OGLE "THEY'RE as tough as old boots," said Gwen Gilson of Sunland Fish Hatchery, as she sent 20,000 Silver Perch fingerlings swimming into...
TEWANTIN'S cenotaph stands as a reminder of the sacrifice of men and women throughout past wars and has long been the place to pay...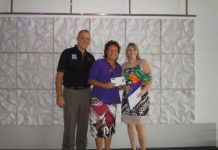 CHILDREN in need have a reason to smile thanks to local businesses that supported the annual Smile for a Child John Piercy Memorial golf...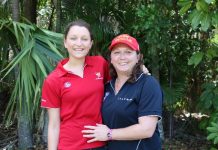 PEREGIAN Beach Surf Club's India O'Connor will finally know if her year-long quest to be crowned Jupiters Summer Surf Girl for 2014 has paid...