TEWANTIN NOOSA GOLF A STABLEFORD was played on GA Course with 190 entrants on Tuesday 21 October. Scratching Rating (M): 71.0. Results: A Grade -...
By JOLENE OGLE BIG changes to legislation will see those who attack healthcare workers face 14 years' jail, and a new trial will see paramedics...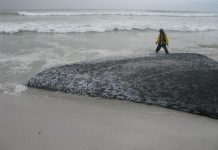 By JONATHON HOWARD LONG-TIME fisherman and Boreen Point resident Trevor Cleary has spoken of his disappointment in the Noosa Council for recommending a ban on...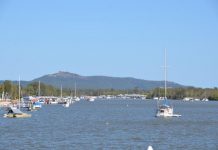 By JOLENE OGLE A LACK of rainfall and vegetation throughout south-east Queensland waterways is causing a decrease in fish, according to the latest Healthy Waterways...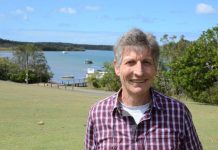 By JONATHON HOWARD A NOOSA author is on a mission to help parents understand the importance of nurturing their child's brain, by limiting access to...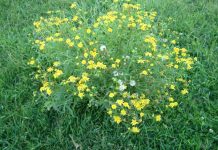 By JONATHON HOWARD THE Sunshine Coast Council wants rural property owners, especially those in the Eumundi to Kenilworth areas, to be on the lookout for...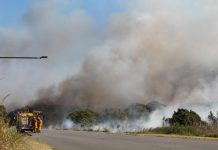 By JOLENE OGLE TWO youths have been charged for deliberately lighting the out-of-control blaze at Sunrise Beach, which threatened a nearby retirement home. The fire, which...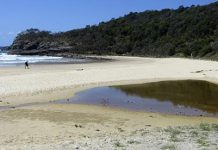 By JONATHON HOWARD A TEWANTIN resident is making a desperate plea for help to eradicate a colony of cane toads developing in a freshwater pool...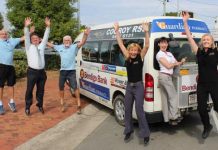 By JOLENE OGLE RENOVATIONS are underway at the Cooroy RSL, with plans to revamp the club and create a modern street front to appeal to...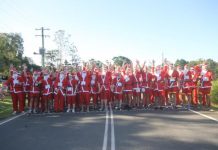 THERE are only eight weeks until Christmas, but more importantly, there are only six weeks until the annual Christmas in Cooroy Great Santa Race. The...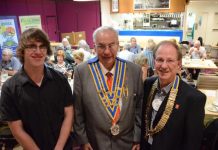 By JONATHON HOWARD THE Rotary Club of Noosa has continued its tradition of sponsoring and nurturing a student of today to become a scientist of...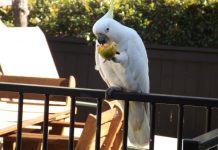 A CHEEKY cockatoo swooped on the Lloyd family's last passion fruit in Noosaville recently. The cocky snap is this week's Lenscape contribution courtesy of...