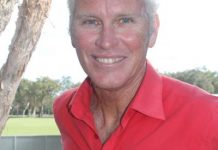 By JONATHON HOWARD SIX months have passed since the formation of Noosa Council and this week Councillor Frank Wilkie provides Noosa Today readers with his...
By JONATHON HOWARD NOOSAVILLE residents are worried that a flying-fox colony is being rudely disrupted near Wallace Drive - with calls to "leave the protected...
By JONATHON HOWARD A PUSH to include Eumundi, Doonan, Verrierdale and Lake Weybe in the Noosa Shire boundary is facing early opposition from Sunshine Coast...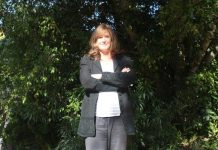 By JOLENE OGLE A LOCAL mum is calling for the gatecrashers who damaged a car at her daughter's 17th birthday party to come forward and...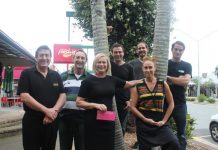 By JONATHON HOWARD PLANS to reconfigure Noosa Junction parking along Sunshine Beach Road have been quashed due to planning restrictions, while ideas to boost customers...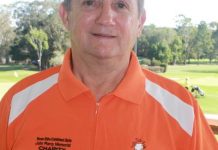 By JONATHON HOWARD THE bar has been set extra high for this year's Smile for a Child John Piercy Memorial Charity Golf Day - and...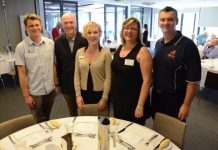 By JONATHON HOWARD NOOSA residents showed their support for the region's school chaplains during the deputy mayor's luncheon on Tuesday 17 June. More than 100 people...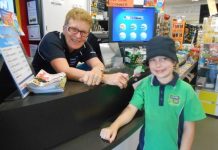 CHILDREN from the Kindness Club have been on a mission to bring a little happiness to the streets of Cooroy, performing random acts of...
THE Noosa brand is without doubt the best in the country - and a big thanks must be directed at two events, Jack Newton...
NOOSA Council's director of planning and infrastructure Martin Drydale said jetty leases and permits to occupy on the Noosa River was the responsibility of...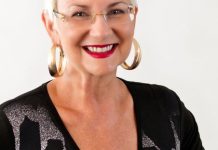 By JONATHON HOWARD NOOSA Today has thrown its support behind the nationally recognised koalatracker.com.au website and will feature a monthly column. The column will highlight koala...
By JONATHON HOWARD NOOSA Council says restructuring of Noosa Biosphere Limited (NBL) was not a strategic "guerrilla campaign" as suggested by outgoing NBL chair, Sue...