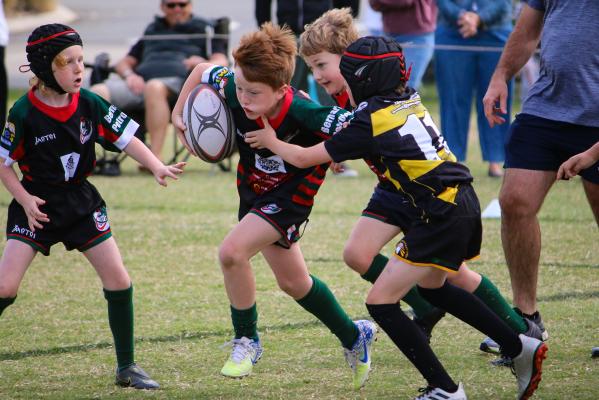 Team Manager Pamela Campbell Jones
Saturday 29 August U11 Match Report
Two half games at Brothers this weekend, with the first being a tightly contested game against Grammar, and the second an equally intense game against Brothers.
The first half was a pressure cooker game, both teams applying pressure causing small errors. The Dragons forward pack was again impressive in scrums. Grammar closed the half with the win.
The second half was a more free flowing and fast half against a speedy Brothers team. Again, the scrum was strong, though equally matched by the Brothers forwards. It was a good game to watch and the Dragons are always learning. Dragons had some help from Grammar boys Hugo, Seb, Fraser and Harry; thank you.
Best Team Mate was a tie this week for Jett Herbert and Will Sparks – congratulations boys.