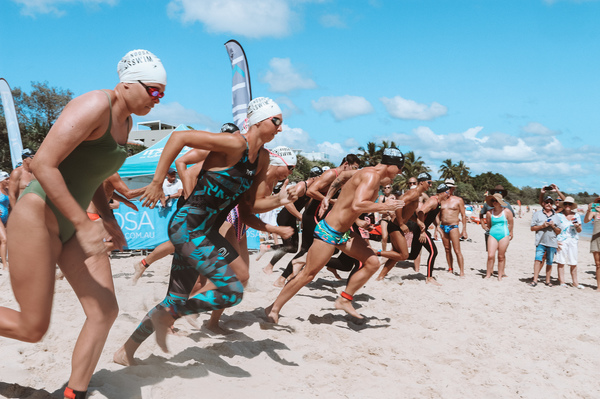 By Rose Astley
Noosa put on a show last weekend for the Noosa Summer Swim Festival, which saw hundreds of fierce competitors take to the surf to compete in a number of swimming events.
Some of Australia's best swimmers competed in 3km, 2km and 1km on Saturday and then the 5km Grand Prix and a 1.5km social swim on Sunday.
Buderim's very own Madisyn Armstrong took out first place in the women's 5km race with a time of 0:55:24.8, with competitors Finella Gibbs-Beal (0:56:33.5 ) and Isabella Shipp (1:04:21.6) following closely behind.
Madisyn will now head to Marathon World Series thanks to her win on Sunday.In the men's 5km race 19 year old Hayden Cotter took first with a time of 0:51:12.8 closely followed by Bailey Armstrong (0:51:17.3) and Thomas Raymond (0:51:23.4).
The Noosa Summer Swim Festival is part of a nation-wide challenge to accumulate the distance from Australia to Tokyo, where the 2020 Games will be held.
Last year, swimmers accumulated a total of 40,358.43kms which surpassed their goal of lapping Australia.