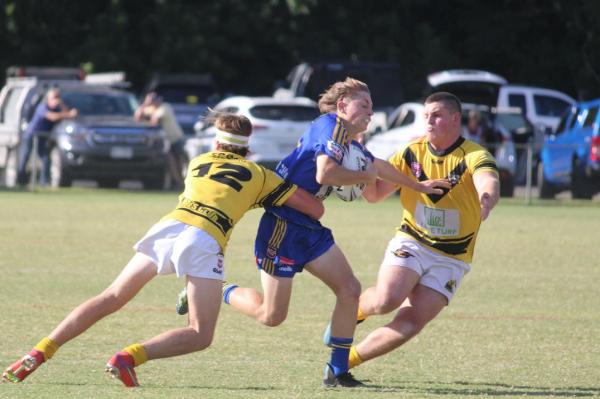 This weekend sees the mighty Noosa Pirates take on the Gympie Devils in all 4 grades in a bumper day of rugby league action, as the local derby determines who really is the keeper of the north.
The day also holds special significance for both clubs, as the Division 1 teams play for the Noel Haslam Memorial Shield.
Action starts from 1pm on Saturday 15 May with the U/18's returning after a week's rest and a last up, big victory over the Sharks. Everyone will be keen to see if they can continue their recent good form!
At 2.30pm it's the in-form SC Glass & Aluminium Open Women's team ('The Wenches') going up against the Devils in the local grudge match. Make sure you get along and watch the Ladies continue to plunder and pillage!
4pm sees the Division 2 clash with the Pirates fielding a strong outfit as a number of players return to the Pirates Lair. It's time for the boys to stand up and they're certainly due for a good one!
Then at 5.30pm it's the big one, Division 1 action. The Pirates come off a last round disappointing defeat at the paws of the Wolves, so they will be super-keen to avenge the loss. But the Devils are hot on their stern, just one win away from closing the gap.
Will the Pirates bounce back? You need to get along to Pirate Park this Saturday, support your local team and find out who wins the battle for the north.