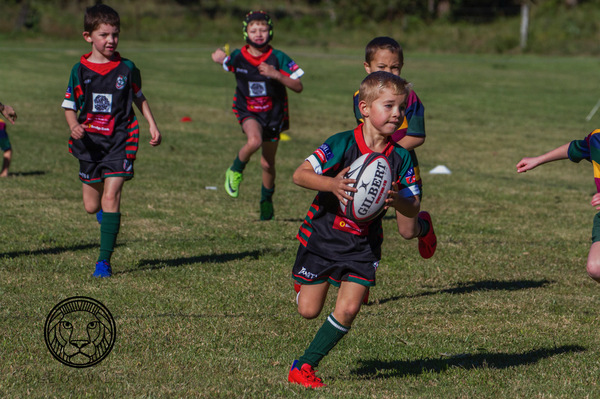 U10 Match Report, Team Manager Pamela Campbell Jones
This week the U10 Dragons trained hard and boy did it show! They took on a strong Maroochydore team at Maleny this weekend and their hard work paid off. The boys defended strongly at the start of the game, refusing to let the Swans over the try line. They tackled well and kept the pressure on the Swans. There were driving scrums from the forwards, with the boys more than holding their own. A runaway try by Max kick started the offensive style of play for the rest of the game, and Jai, Will S and Jett all scored tries. Jett and Jai upped the score line with 6 conversions. The game was super exciting to watch – this team played well together and are really seeing the results of working hard and listening at training. Parents and supporters were thrilled to watch the level of intensity and the improvement in the team. Man of the Match went to Jett and Jesse was awarded Most Improved.
U6 Match Report, Team Manager Rachael Griggs
Crisp conditions in Whitta and short on numbers, the mighty u6 wowed the crowd with pace and precision passing. All team members were excellent on defence and worked well putting plenty of points on the score board. As usual fun was had by all that took the field. Thanks to super subs Johnny and CJ in game 2. For a great performance in both defence and attack, player of the day was Nixon.
U8s Eumundi Dragons V Saints and Grammar
The cold and blustery conditions didn't hamper the Dragons this week when they took on the well trained Saints and Grammar in two separate half games and started to show a bit more shape to their game.
The theme for this week was backing up and support in the general run of play with great efforts by every team member finding themselves in the right position to receive a pass or an offload. And great work for those players that managed to pass on the ball before getting tied up or going to ground.
The dragons held their own and often dominated in the forward rucks and mauls gaining a number of turn overs. Their tackling in close was effective and there were a few last minute try savers.