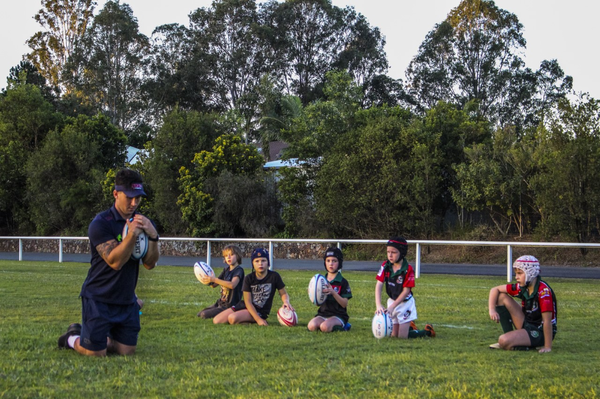 By Doug Toms
All players from the Eumundi Dragons Junior Rugby Union Club have been participating in and enjoying some Rookies to Reds sessions organised by the Queensland Rugby Union.
Due to all the hard work, their parents have put in volunteering at home games canteens and Bunnings BBQs the club has been financially able to finance these sessions free of charge to all participants.
The U6s and U7s have been participating in fun games on Thursday afternoons aimed at improving their general skills of ball passing, catching and teamwork.
On the other hand the U8s and U10s, on Friday afternoons, have been focusing on safe and effective tackling.
The benefits of these programs have been clearly seen at our recent Saturday morning matches. As the players' skills improve so does their enjoyment of the game.
The club has plans to continue with such initiatives after the school holidays and early next season.