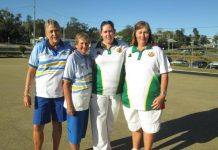 Pomona bowls THE news of the week was the excellent showing by our District Champion of Champions Elizabeth Dewhirst and Jennie Smith against Susan...
By ANITA ANDERSON NEAR-PERFECT conditions was the order of the day for week two of the new season of Touch Football. The under 10s got...
THERE were plenty of smiles last Friday as St Andrew's as students, staff and families took part in the inaugural Fun Rainbow Run all...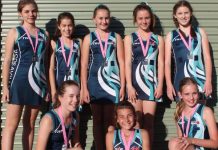 FOR the first time in more than a decade, Noosa District Netball Association hosted a Junior Club Carnival at its Tewantin Courts. On 20 July,...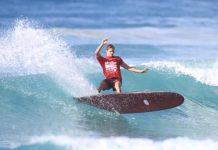 By JOLENE OGLE There is no rest for the gnarly, with the planning of the 2015 Noosa Festival of Surfing (NFOS) already well underway. Festival director...
By JACK MANGROVE Gotta Love Fishing on the Noosa River! The River has been a great place to while away a couple of hours this week,...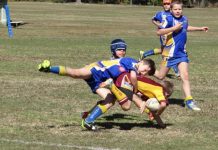 By JODIE BUSHBY Under 7 White PLAYER of the Match went to Zahn Bruggy with his mammoth goal kicking effort, sending the ball flying over the...
By JOE JURISEVIC U6 Fins 30 d Brothers 25 IT WAS a fierce game full of tough defence and tactical play by both sides. Brendan slipped...
By PETA HOLMES WHAT an exciting game for Noosa Gold under 7s, Bella 'the boot' Hillegers scoring all three goals on her birthday, despite Gold...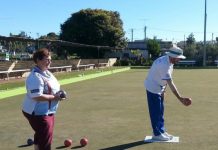 Cooroy Bowls NEW member Brian Mitchell had his first official game on Saturday and played extremely well while also receiving coaching from Bevan Mahoney...
By BRUCE BLAKEMORE 2014 Winter 3 person challenge Division 1: Trojans ( B. Brown, T. Latimer,...
MORE than 110 guests joined forces to help raise funds for the Indigenous Buoyed Up program at the annual Buoyed Up dinner last weekend,...