By ALASDAIR SCOTT GOING for a swim before the sun comes up in the middle of winter may not appeal to many, but it is...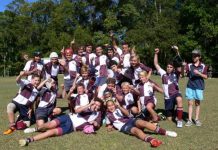 By JOE JURISEVIC The Junior Dolphins took back to the field following the school holiday break. Some very pleasing results showed that their were very...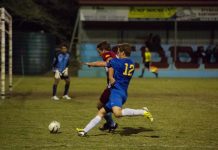 THE Noosa Lions defeated the Coolum Dolphins 4-1 in the passionate tribute game in honour of the last Coolum FC club president George Gerbic. Noosa...
By JACK MANGROVE THE fishing action in the Noosa River has been red hot lately, with whiting, bream and flathead all in good numbers throughout...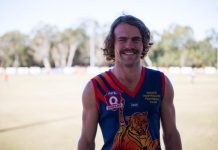 By JOLENE OGLE SHOCKING survey results have highlighted wide-spread homophobia in Australian sport with 85 per cent of gay athletes having experienced or witnessed homophobic...
NOOSA HEADS Noosa Heads this week plays host to Frank Peniguel, who is attempting to create a Guinness world record for the most number of...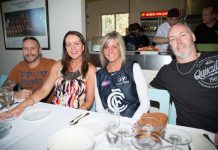 THE Noosa Tigers' president's lunch reached new heights last weekend when AFL great Kevin Sheedy appeared as guest speaker. With more than 50 years of...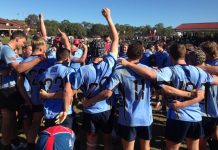 By JOE JURISEVIC CONGRATULATONS to the Sunshine Coast Junior Stingrays Rugby Union Under 16 team that went through their six matches undefeated to win the...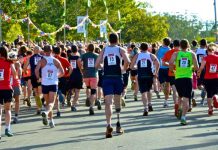 IT TAKES a certain kind of athlete to tackle Noosa hinterland's Mount Cooroora, but more than 100 people have already registered to run the...
By RON LANE TO WIN medals at the state and national titles is every club's ambition. However, the most vital statistic is the club's stats...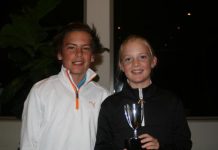 Local Christian Butterworth is off to compete on the world stage at the Future Champions Golf Championship in California. The 12-year-old jetted off on Tuesday...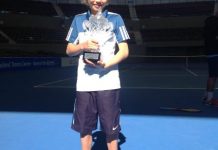 Noosa local Christian Caldwell can now add the 2014 Rod Laver Queensland Junior Tennis Championship win to his already impressive list of achievements. The eight-year-old,...