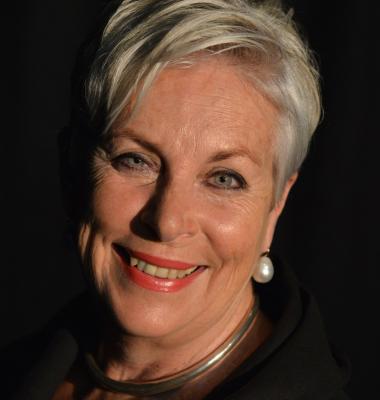 By Abbey Cannan
After 18 years of volunteering her time at Noosa Arts Theatre, Liza Park will be closing the curtains one last time as she directs her final show, Pygmalion.
Liza, who has acted and directed in about 15 productions, said preparing for her final show felt bitter sweet.
"The reality is that there are younger and very talented people on the Sunshine Coast and especially in the Noosa area and I feel that other people need to be given a chance," Liza said.
"I've enjoyed the sort of mentoring role with the actors enormously, but it has also been thrilling for me to see some of these incredibly talented young people that are coming through."
Liza, who worked as an actress after finishing school, said it was a tough field to succeed in.
"It's hard. And I just couldn't cope with the financial insecurity, so I ended up going back to TAFE and studying interior design and starting my own business.
"I always hoped that one day the opportunity would arise to go back to the theatre. And of course it did when we retired and moved to Noosa 20 years ago."
Liza said they had a lot of people at the theatre that have been involved for more than 30 years.
"I'm just a youngster compared to them," she said.
"A lot of them are retired people but they bring enormous talent to the theatre. We're got this amazing costume maker Margaret Courtney who has done about 150 odd productions.
"She did the costumes for me for Pygmalion and she is just amazing, with so much energy and talent.
"I think it's important to remember that it's a community theatre and everybody is a volunteer and those volunteers give about 30,000 hours a year."
Liza said her favourite show over the years was a show called Under Milk Wood, a Dylan Thomas radio play.
"That seemed to be perfect from the moment we started rehearsing," she said.
"But Pygmalion is a play that I thought if I'm going to do something for a final show, that Pygmalion could be the one.
"The production of the play takes about six months in total to create, so it's a big commitment.
"I'd just like to thank everyone for supporting all community endeavours, and it's something that Noosa is very good at."
Pygmalion at Noosa Arts Theatre boasts a strong cast, with Rachel Fentiman playing Eliza opposite her real-life husband, Howard Tampling as Professor Higgins.
The Charity Gala show night will take place on 15 October with all proceeds from ticket sales going to Sunshine Butterflies Disability Charity, helping to support those living with disability and their families.
Book online at noosaartstheatre.org.au or phone 5449 9343. Box Office is located at 163 Weyba Road, Noosaville and is open Tuesday to Friday from 10am to 2pm.