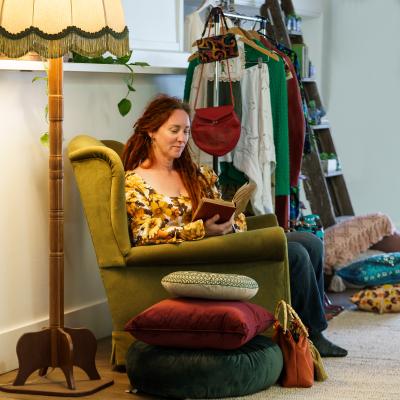 Lovers of vintage treasures and bespoke crafts are in for a fine time at Eumundi's new Viva La Vintage market.
The first edition of the market will be kicking off at The Imperial Hotel Eumundi on Sunday 4 October from 9am til 2pm.
Viva La Vintage Coordinator Lisa Williment is curating the stalls for the market and excited by the collections coming to Viva La Vintage.
"You'll be hard pressed to not find something you absolutely love, with a wealth of fabulous old wares and unique collectables to discover, along with retro fashion gems, bespoke crafts, plants and fresh flowers," Lisa said.
The market will take place on the first Sunday of every month in the venue space known as The Brewery.
"It's a fabulous character-filled space overlooking the stainless-steel tanks of the working Eumundi Brewery," Lisa said.
"Our stallholders are thrilled to know the space is weather-proof and air conditioned for the summer months ahead.
"Viva La Vintage will be the perfect place to ease yourself into a relaxed Sunday.
"We'll have live music as well as a Fizz Bar from 10am for those that fancy a glass of bubbles to celebrate their market finds."
Viva La Vintage is free entry for visitors and family friendly.
Stallholders seeking further information can contact Lisa on 0403 265 196 or email vivalavintagemarket@gmail.com