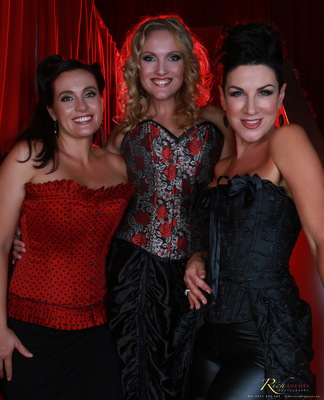 Treat your loved one this Valentine's Day to A Night Of Love with The Kitty Kats at Eats Restaurant, Eumundi.
Three of the Sunshine Coast's most loved performers, Michelle Brown, Susanne Campbell and Renae Suttie, bring their show-stopping three-part harmonies to the stage, in a spectacular floorshow that is musically superb and visually enchanting. With a touch of romance and a pinch of sass, The Kitty Kats will have you "loving the skin you're in".
"If you haven't seen these girls perform, you are missing out on three of the greatest vocalists in this country. Ripping harmonies and an incredible stage show makes The Kitty Kats a must see."
The show is at Eats Restaurant, 85 Memorial Drive Eumundi on Friday 14 February from 6.30pm to 9.30pm. Cost is $20, excluding meal.
Dinner can be purchased from the menu on the night. Eats Restaurant is fully licensed.