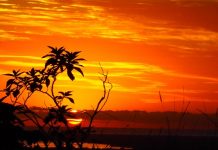 Noosa Today reader Leanne Airey captured this image of the sunrise in Cootharaba last Wednesday. If you have a photo for Lenscape please email to...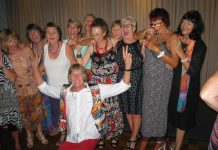 Fabulous 50's Plus are a fun, friendly seniors group wanting to invite newcomers or those wishing to meet new people to join them for a...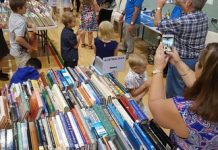 Rotary Noosa Daybreak are again holding their annual Bookfest over three days from Friday 3 to Sunday 5 May, open 9am to 5pm at...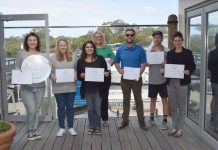 Welcome to Noosa is an online training program that provides basic information on Noosa – why the region is so special, its history, key...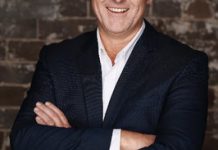 The first event for the new Innovate Noosa speaker series is Channel 10 Shark Tank investor Dr Glen Richards and tickets are selling fast. The...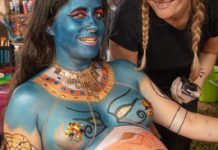 Music teacher Clare Hopper decided to take the opportunity while pregnant to be the subject of body art which fitted perfectly the plans of...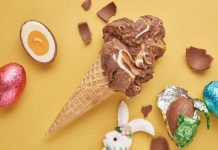 When it comes to school holiday fun, an Easter chocolate overdose is what Gelatissimo has in store with two new limited-edition flavours, Creamy Egg...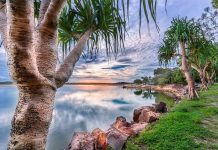 Noosa Today reader Travis Macfarlane captured this image of the sunset at Noosa Spit. If you have a photo for Lenscape please email to...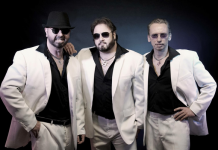 The UK Bee Geez are one of the most accomplished tribute bands internationally and they will be playing at the Tewantin Noosa RSL on...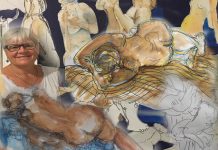 Art After Dark raises much needed funds for Noosa Arts and Crafts. Giuliana De Witts is the tutor with Life Drawing her subject at Art...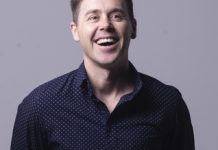 Just as the curtains close on the funniest month of the year in Melbourne, the Festival's most loved and laughed at comedians will pack...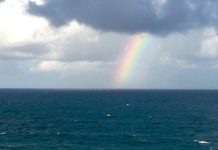 Noosa Today reader Sandi Van Der Ster captured this rainbow at Hells Gate after the rain on Tuesday 2 April. If you have a...