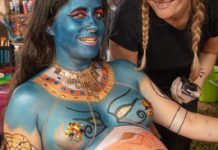 Music teacher Clare Hopper decided to take the opportunity while pregnant to be the subject of body art which fitted perfectly the plans of...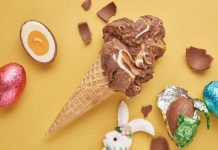 When it comes to school holiday fun, an Easter chocolate overdose is what Gelatissimo has in store with two new limited-edition flavours, Creamy Egg...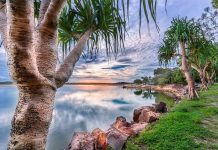 Noosa Today reader Travis Macfarlane captured this image of the sunset at Noosa Spit. If you have a photo for Lenscape please email to...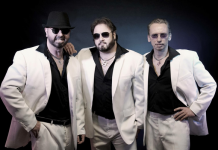 The UK Bee Geez are one of the most accomplished tribute bands internationally and they will be playing at the Tewantin Noosa RSL on...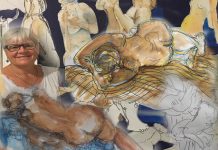 Art After Dark raises much needed funds for Noosa Arts and Crafts. Giuliana De Witts is the tutor with Life Drawing her subject at Art...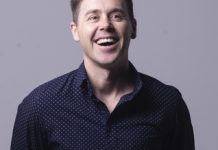 Just as the curtains close on the funniest month of the year in Melbourne, the Festival's most loved and laughed at comedians will pack...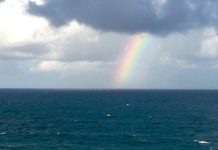 Noosa Today reader Sandi Van Der Ster captured this rainbow at Hells Gate after the rain on Tuesday 2 April. If you have a...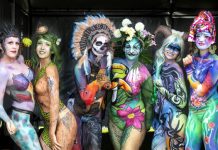 This year's Body Art Festival which will be coming to Cooroy on 6 and 7 April will be truly other worldly. A festival like no...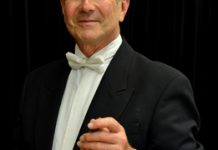 This year audiences in London, Paris, Minneapolis, Pennsylvania, Brisbane, the Gold Coast and, no doubt elsewhere in the world will be entranced by Guiseppe...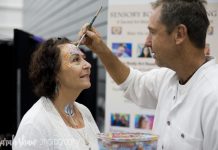 If you've never made it to the annual Discovery Expo grab your fellow wellness warriors and get set for some serious body, mind and...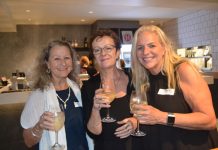 It was a night filled with mingling and laughs as like-minded Noosa business owners and community members connected at the Tourism Noosa networking night...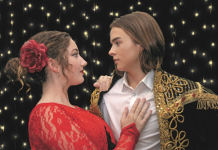 Love is in the Air at Good Shepherd Lutheran College as rehearsals are well under way for the College's show piece, Strictly Ballroom The...