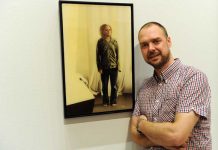 Noosa Open Studios is a free event that runs from 16 to 25 August and showcases 76 artist's studios and galleries in the region. It's...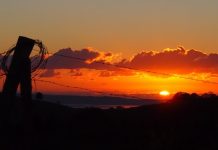 Noosa Today reader Leanne Airey woke up early last Sunday morning to capture the sun rising in the Pomona countryside. If you have a photo...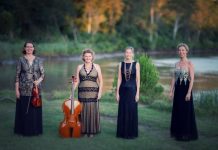 Lovers of Baroque music will be thrilled with a selection of colourful and vivacious works performed by Arioso Chamber Ensemble at the Majestic Theatre...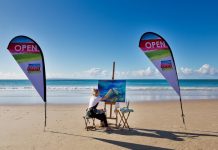 From the sparkling beaches to sweeping hinterland vistas, it is no surprise that a plethora of artistic souls call Noosa home and draw inspiration...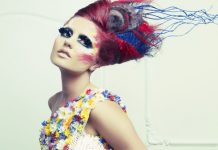 The Noosa Alive festival continues until Sunday with an array of activities including an avant-garde immersion of hair, art, fashion and food by Morphe...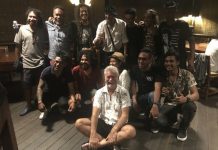 I'm back in Timor-Leste with Shaun Cairns of Tewantin-based Panga Productions, putting the finishing touches on the feature documentary that has been our labour...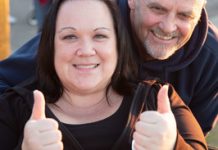 Thousands of people took up vantage points along Gympie Terrace Noosaville on Saturday evening for the Hot 91.1 Fire in the Sky fireworks display. The...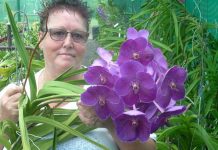 Noosa Council area is fortunate to have a large variety of native orchids growing naturally. As an orchid lover I am always watching for...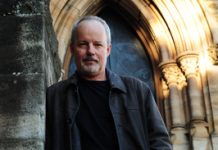 Psychological thrillers are growing in popularity and Australian author Michael Robotham is one of the leading writers in this field. On Saturday 17 August the...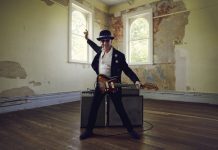 After a staggering 50 year career, Russell Morris returns to The Imperial Hotel on Saturday 27 July with his new album, Black And Blue...
Kids enjoyed free live reptile shows these school holidays at Noosa Fair Shopping Centre featuring Julia Baker from Animal Planet's highest rating TV series, Snake...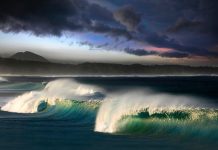 Noosa-based photographer Paul Smith is launching an exhibition featuring a range of spectacular new works that showcase the ever-changing moods of the ocean, from...