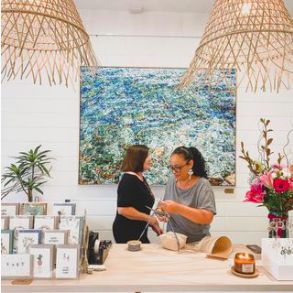 Our little shop is overflowing with all the good things for you, your home, family and friends.
Think holiday home vibes and simple palettes, natural textures and grounding hues of nature.
Updating your living space in your home?, Come and see our range of homewares, furniture and art.
We love helping you create a calm and relaxing vibe, full of character and charm.
Alongside our clothing, leather bags, wallets and accessories sit our beautifully curated range of gifts – from the freshest scents to botanically crafted natural body products and everything for your days outs out and about in the sun.