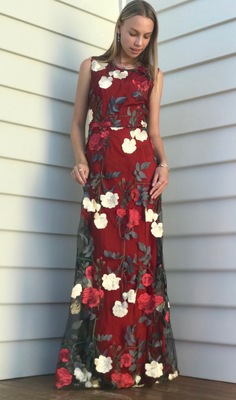 With the imminent approach of Spring we move into event season. Are you event ready?
If not, the arrival of Closet Confidential to Cooroy six weeks ago could be your answer.
Specialising in formal, cocktail and race wear, and stocking an eclectic mix of predominantly Australian labels. You will find pieces from Jadore, Mei Mei, Grace and Hart, Bronx and Banco, Romance, Honey and Beau, Elliatt, Mossman, Pasduchas, By Johnny and Pink Ruby just to name a few.
Not only do they stock sizes ranging from 6 to 22, they are also happy to fit clients, as wearing a dress can sometimes be outside their comfort zone.
Closet Confidential is a veritable treasure trove of labels, many are one offs and sample styles from different designers. Australian, European and NZ labels. No size runs here. And the best part is they are on SALE EVERYDAY. Up to 85% off RRP, everything in-store is $50 and under. Normal retail up to $600.
Owner Karen has been able to combine her love of shopping, pretty dresses and the words ON SALE into Closet Confidential. She is passionate about her store and ecstatic about the response so far from customers about their new space. So if in need of something a little bit different why not drop in to Closet Confidential, located at 1 Maple Lane cnr Emerald Lane (IGA CARPARK) Cooroy.
Open Monday-Friday 9am-4.30pm and Saturday 9am-1.30pm and also by appointment.
Grab the girls, bubbles and nibbles and have your own shopping event, call 0405754542. Find them on Facebook and Instagram by searching Closest Confidential.