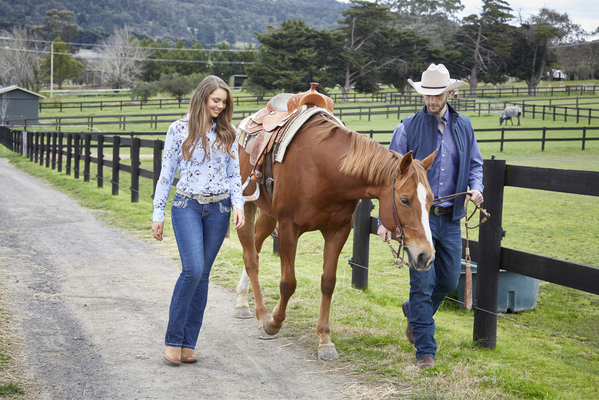 Cooroy locals Kerry Martin and her daughter in-law Joanne Hill identified a huge gap in the clothing market in the Cooroy/Noosa area for men and so 10 months ago, Cooroy Country Menswear and Jeanery came into being.
Whilst they were always going to cater for the whole family in jeans, while they were researching and making sure they didn't carry any lines that their neighbouring shops did, they quickly understood that no-one was catering for women or children in country and western style boots and clothing either. And so the product lines organically grew to include country and western clothing catering for the whole family.
They carry the classic country style of Thomas Cook and the rugged Wrangler brand as well as the bling of the Pure Western range, amongst others. Right from the start Kerry has said that the locals have absolutely embraced them and CCMJ are giving back to the community to help with events and fundraising.
Most recently they were involved with the Cooroy Fusion Festival where they sponsored Old MacDonald's Farm. They have already employed two locals Karina (store manager) and Robyn.
Kerry and Jo said they truly love the community spirit in Cooroy and have built many wonderful relationships since opening the store. The community really understands the need to buy local and support local business. Kerry is very humbled to be on the board of the Cooroy Futures Group and the ladies are so happy and excited to be a part of Noosa and Cooroy's future.
As well as the store in Cooroy, they have an online store at www.cooroymenswear.com.au and are able to assist events with pop up stores when required.Use this code to shop online or in-store from 1 to 10 August to receive 20% off: BirthdaySale.
Afterpay is available and laybys are available in-store. Give them a like at www.facebook.com/cooroymenswear/ or follow on Instagram at www.instagram.com/cooroymenswear/.