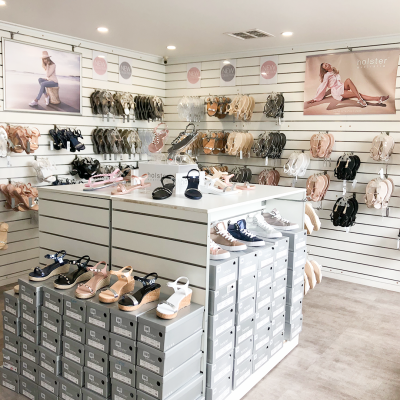 Holster invites you to visit their elegant Gateway Drive boutique to try on the latest collection of luxe sandals, star-studded sneakers, jute espadrilles, and seven centimetre wedges.
Unique features are their crystal-encrusted uppers, podiatry moulded footbeds, and new prints and patterns that make you feel chic every day of the week.
Dads are not forgotten in the lead-up to Father's Day.
Holster's range of slides is available in a wide array of unisex colours and styles.
The 100 per cent waterproof, EVA foam tech shoes make an ideal gift at an affordable price, plus they're easy to wash and clean.
Holster creative director, Natalie Miller, said, "Comfortable, practical and versatile, the open toe designs are on-trend and suitable for people of all ages, whether they're at the beach, city or home."
Celebrating 20 years in 2021, Holster is Noosa's shoe haven offering locals the convenience of click and collect by shopping online, then collecting their purchases from the boutique.
Shop in store for new arrivals and up to 60 per cent off last season and sample styles at 5/55 Gateway Drive, Noosaville. Open Monday to Friday from 9am to 4pm. Closed public holidays.
Shop online at holsterfashion.com or call 07 5449 0232.