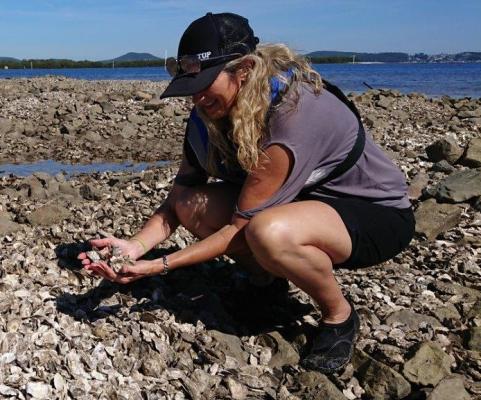 Noosa restaurants and Harbour Fish Market have joined an award-winning shell recycling project to build reefs.
The Nature Conservancy Australia (TNC) welcomed Noosa favourites Grenny's Noosa by the River, Noosa Yacht & Rowing Club and Noosa Harbour Fish Market to its Shuck Don't Chuck project.
"I warmly welcome the help of local Noosa restaurants in our work to restore oyster ecosystems in the Noosa River," Craig Bohm said, Ocean Coordinator, Queensland at TNC Australia, "they are making a great contribution to helping improve the River's health and we highly value their involvement."
The Shuck Don't Chuck shell recycling program was first established in Melbourne and now works with over 30 top restaurants and seafood wholesalers. Noosa is the project's second location and was selected for its sustainable seafood culture and shellfish reef restoration project.
The process involves collecting used oyster shells from restaurants and seafood wholesalers before sterilising them for six months in sunlight at a dedicated shell curing site in Doonan.
The cured shells are then incorporated into the bases of the oyster beds, helping to attract oysters and other marine life to settle onto the beds.
The shells are also used in the process of breeding local Noosa oysters in a hatchery, which are later placed onto the new oyster beds as juvenile oysters to help boost oyster ecosystem recovery.
Noosa Yacht & Rowing Club, Grenny's Noosa by the River and Noosa Harbour Fish Market are three new restaurants who are recycling, washing, and storing oyster shells for the Noosa oyster ecosystem restoration project.
Noosa Yacht & Rowing Club General Manager Ashley Little said, "We dispose of so many shells here each week, and I love our local marine environment and the river."
"I am proud to be part of the Noosa oyster ecosystem restoration project."
Shuck Don't Chuck also helps restaurants and wholesalers reduce landfill by diverting shells from going to waste.
Noosa Harbour Fish Market General Manager, Woody Ramsay said,"I am happy to collect the oyster shells rather than dispose of them, especially if they can be used towards helping restore oyster ecosystems to good health."
Grenny's Noosa by the River Manager, Amanda Hyde said, "I like the idea that our used oyster shells will be recycled back into something worthwhile. It's great to know looking from here (in the restaurant) across the river, that we are helping to restore some part of the river's environment,"The restoration of oyster beds in the Noosa River will restore a lost ecosystem while also improving habitat for fish and marine life. Oyster beds provide food-rich habitat for a diversity of fish species. Estuarine fishes use the beds for resting, hiding from predators, spawning, and feeding on planktonic prey and smaller fishes in and around the beds. TNC recently announced an extra $1.2 million for the restoration of shellfish ecosystems in the Noosa River estuary.
If you would like to know more about shellfish restoration, please visit natureaustralia.org.au/noosa.