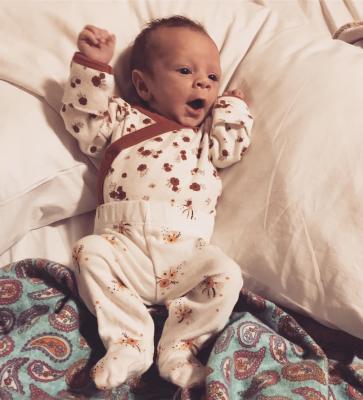 Cooroy RSL is hosting a fundraising night for a wonderful local family whose daughter was sadly born with a rare type of cancer.
Zara Grace Simmons was born on the 25 June with Congenital Acute Myeloid Leukaemia, which appears to only be in her bone marrow and not her blood.
Zara will require treatment that will most likely be a mixture of chemotherapy and a bone marrow transplant which will possibly come from her older sister Charlotte.
Her parents, Matt and Jade, are in Brisbane at the Queensland Children's Hospital for at least the next six months while Zara receives treatment from the amazing oncology team.
Cooroy RSL is raising funds for the family with a rock n roll night on Saturday 14 August from 7pm.
There will be live entertainment from the RocknRollaBillys with their punchy retro '50's and '60's rock n roll dance beats with a rockabilly flavour.
There are loads of raffle prizes to raise funds for the Simmons family.
Book a table at Cooroy RSL to get involved in what will be a great night for a very good cause.
If you'd like to provide a donation or a prize for the raffle please drop it in to reception at Cooroy RSL or phone 5447 6131.
There is also a Go Fund Me page for online donations at gofundme.com/zara-grace