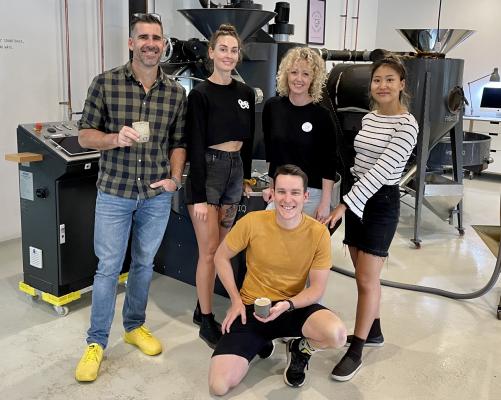 By Abbey Cannan
Community spirit is on the menu for Noosa cafes who are uniting to take action against homelessness through CafeSmart.
The cafes will be raising money to support their local homeless charities and services by donating $1 per coffee sold on Friday 6 August.
People can support their local community by simply purchasing a coffee at their local CafeSmart cafe or donating the cost of a coffee online.
Local cafes participating include Clandestino Coffee, First Batch Coffee, Esco Cafe and Padre Coffee Noosa.
Padre Noosa has raised $1000 since 2017 for CafeSmart, and founder Marinus Jansen said they continued to take part in the initiative as it's direct and local.
"Our team are very people-focused across the board and the main thing for them is that they know they're doing something that has an outcome," Marinus said.
"We see people every day and we want to know that they are doing okay."
StreetSmart Australia chief executive offer Geoff Hills said CafeSmart offered a quick and easy opportunity for customers to provide crucial support to vulnerable people in their area, while also supporting a local cafe that gives back to its community.
"It's a win-win," he said.
Over the past 10 years, CafeSmart has raised and distributed more than $1.5 million to more than 1000 local projects by bringing together local cafe businesses and coffee drinkers to help vulnerable people in their neighbourhood.
The Covid-19 pandemic has highlighted the critical role CafeSmart funding plays in supporting charities who provide essential services to some of the most disadvantaged Australians.
During the past 18 months, many people sought help from charities for the first time in their lives, leaving many organisations overwhelmed.
Sonia Goodwin from Sunny Street said, "Every dollar helps us get healthcare to those living on the streets doing it tough."
"CafeSmart funds help support our medical outreach clinics. We provide healthcare to vulnerable individuals and families experiencing homelessness and poverty across Australia."
To join the fight against homelessness, find your local participating cafe via the CafeSmart interactive map or donate the cost of a coffee online at streetsmartaustralia.org/cafesmart/