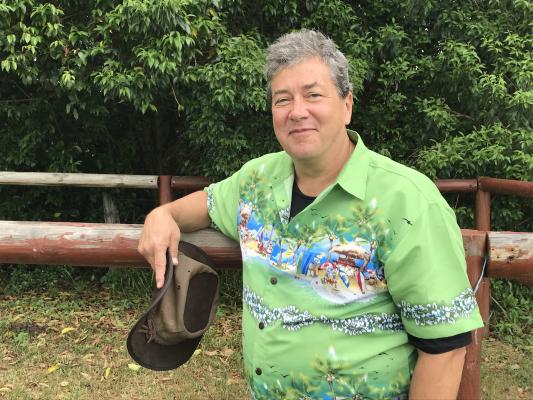 By Margaret Maccoll
Noosa would not be the place it is without its volunteers.
All areas of our community from arts and education to service clubs and environmental organisations to sport and recreation are powered by the efforts of volunteers.
Last year COVID-restrictions prevented Noosa from celebrating Queensland Day together and paying tribute to our unsung heroes.
This year 25 worthy recipients from all areas of the community and aged from 12 to 90 years were recognised at the 2021 Noosa Electorate Queensland Day Awards ceremony.
"Queensland Day is an opportunity to celebrate our culture, heritage, people and unique identity," Ms Bolton said. "We also get to honour our inspiring Queensland role models who encourage us all to do better and be better. So many of our Noosa locals do this by working for the benefit of others and for our collective community."
Noosa Today joined Noosa MP Sandy Bolton and Bendigo Bank to highlight the efforts of our local Queensland Day Awards recipients at a ceremony at The J Theatre last night.
Some of this year's recipients have been volunteering for many years and in some cases, decades.
Lloyd Cairns, 90, is a long-term member of the Tewantin-Noosa Bowls Club and as a volunteer was instrumental in its formation and construction. For many years Lloyd was also an active member of the Noosa Surf Club and would daily swim the length of the Main Beach.
For the past 24 years Terry Nash has headed to the Uniting Church Hall on a Wednesday morning to lead the Keep Fit for Seniors class to keep the members mobile and flexible. With help from his wife, June, Terry continues to lead the group that provides exercise, companionship and organisers social events.
Pauline Evans began working volunteer shifts for Tourism Noosa in 1995 and as the organisation's longest serving volunteer continues to share her enthusiasm for Noosa with local visitors.
Bob Carey or Glossy Bob, as he is known, has volunteered his time for more than 30 years to educate school children about Noosa's native species including his beloved Glossy Black Cockatoos, as well as volunteering with a number of bush care groups.
For almost 20 years Rosemary Burrows has worked at Pomona Community House where she puts on morning tea for members of the public and works in the Op shop.
The 2021 Noosa Electorate Queensland Day Awards recipients are:
David Parkinson, Sunshine Butterflies
Liz Gleghorn, U3A Noosa
Lloyd Cairns, Tewantin Noosa Bowls Club
Rex Halverson, Koala Crusaders
John Butterworth, Rotary Club of Noosa
Tess Alexandroff, Rotary Club of Noosa
Paul Dwyer, Noosa Pirates Rugby League Club
Donna Frey, Noosa Dolphins Rugby Union Club
Tash Ramsden, Noosa Dolphins Rugby Union Club
Terry Nash, Keep Fit for Seniors
Kay Bodman, Noosa Shire Arts and Crafts Association
John D'Arcy, Noosa Shire Arts and Crafts Association
Peter Orlicek, Tewantin Noosa Lions Club
Bree Johnson, St Teresa's Catholic College
Jarrah Small, Plastic Free Noosa
Peter Hodgson, Pomona District Meals on Wheels Inc.
Rhonda Killeen, Cootharaba Community Association Inc
Natasha Riley, Majestic Theatre Pomona
Alison Hadfield, Majestic Theatre Pomona
Michael Egan, Pomona Arts Inc
Bernadine Devereaux, Tourism Noosa
Pauline Evans Tourism Noosa
Bob Carey Noosa Biosphere
Rosemary Burrows Noosa Show Society
Rob Purves Noosa Tigers AFC