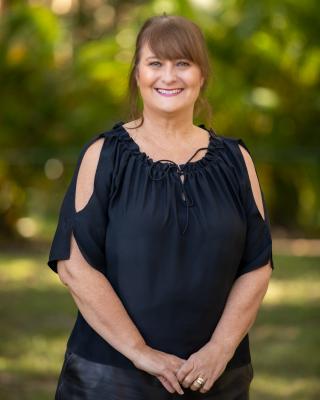 By Abbey Cannan
Despite another lockdown proving the pandemic is far from over, just over half of NoosaCare residents and staff have received their vaccination after a confusing roll out by the government.
NoosaCare chief executive officer Megan D'Elton said only 68 per cent of 229 residents and 63 per cent of 300 staff have been vaccinated across both aged care sites so far.
Staff at their Carramar site had their first dose last week, thanks to the help of Noosa MP Sandy Bolton.
"In the beginning, the Government did indicate it would have vaccination clinics on all aged care sites for residents and staff," Megan said.
"When they came, it was only for residents, so residents were vaccinated, but a lot of families chose not to vaccinate their loved one.
"At the moment were going through a system of calling those who are not vaccinated to see if they've changed their mind or would like us to arrange their resident to participate in an external vaccination."
Megan said after they were told all staff needed to be vaccinated by 17 September, their teams started booking in to get vaccinated externally.
"My staff reported that they were told they wouldn't be able to get vaccinated until the end of August down at Redcliffe or Caboolture Hospitals," Megan said.
"So I quickly got on to the phone with Noosa MP Sandy Bolton and said 'Hey, I've got about 300 staff that are not vaccinated and I don't see how that is going to happen before 17 September'.
"She helped me secure vaccination clinics through SunnyStreet and so far we've held two clinics with one on either site for the first dose."
Megan said all aged care providers were required to report weekly to the Health Department with a list of every staff and resident who had been vaccinated.
"We've only had a couple of staff members who will be jumping out of the industry because they refuse to be vaccinated," she said.
"It's not a concern for us at the moment."
Although people have strong views on the vaccination, Megan said she has been encouraging all residents to be vaccinated.
"We are continually communicating with them and keeping them in the loop with any new fact sheets or information that comes through from the Health Department," she said.
"I think the greatest concern by people is being confused with all the different information."
Megan said NoosaCare residents were in good spirits despite the lockdown putting in place tough restrictions for residents.
"Because we continue as per normal business internally, they feel unaffected by external aspects," she said.
"But what they do miss is going out on the bus and going out with family because they are restricted to leaving the site for certain reasons."
Due to the lockdown extension, NoosaCare have chosen to postpone the relaunch of their revised Dementia Friendly Community Support Pack to September.
"We're very proud of what the team has produced at the Dementia Cafe and we're very honoured that our sponsors are supporting us to print it," she said.
"The dementia disease is so hard for people, they feel isolated and overwhelmed. So our dementia cafe provides a safe environment for them to ask all questions."
Megan said she was really proud of her staff for their ongoing commitment to their jobs.
"They've been working under difficult circumstances constantly with the changes with Covid and all of the Royal Commission increased compliances," she said.
"They're doing an amazing job and still giving quality care and making sure that our residents are happy and safe every day."