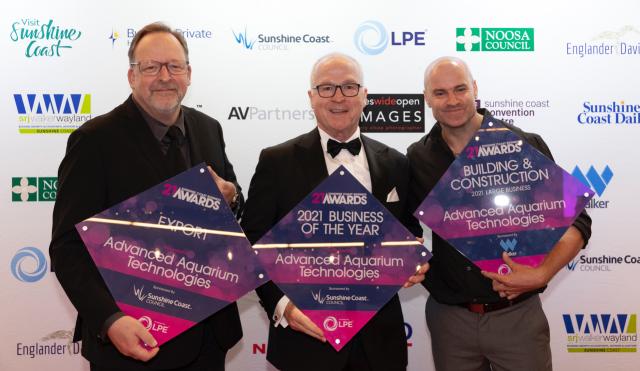 With just one month until entries close, the 2022 Sunshine Coast Business are set to be another great celebration of business achievements across the region.
Sunshine Coast Business Awards Chair Jennifer Swaine said everyone was really excited this year, with over 150 businesses having already started their applications in the awards online entry system.
Mrs Swaine said there was some work involved in preparing entries, it was a rewarding process because it allows for reflection that was often overlooked in the day-to-day of business operation.
"Our past winners and finalists all tell us the process of preparing their entries has improved their businesses because it is a chance to review what they have done, see how far they have come, and also identify new opportunities."
"We pride ourselves on the quality of the awards applications process – it's not a popularity contest, but instead entrants are judged according to the criteria, by business experts, with finalists also participating in interviews," Mrs Swaine said.
Judging chair Bruce Williams said businesspeople who had been nominated, or who were considering entering the awards, should not be daunted by the process.
"Answering the application questions is easy – you are the expert on your business and you can involve your team to get different perspectives," Mr Williams said.
"There are also tips relating to each question in the system and on our website to help and remember its quality not quantity so answer the questions directly and provide as much detail as you can. And remember the word count is a limit not a target."
Mrs Swaine said it wasn't too late for new businesses to enter the awards.
"Simply jump on the website, register and you can download the application. Then you can work through the questions and upload your application to complete your entry.
Applications close on Monday 29 August at 5pm.
The Business of the Year winner is chosen from the winners of the above categories. Hall of Fame Awards are also awarded to those who have won their category three years in a row.
To find out more about the awards, or nominate a business visit sunshinecoastbusinessawards.com.au/