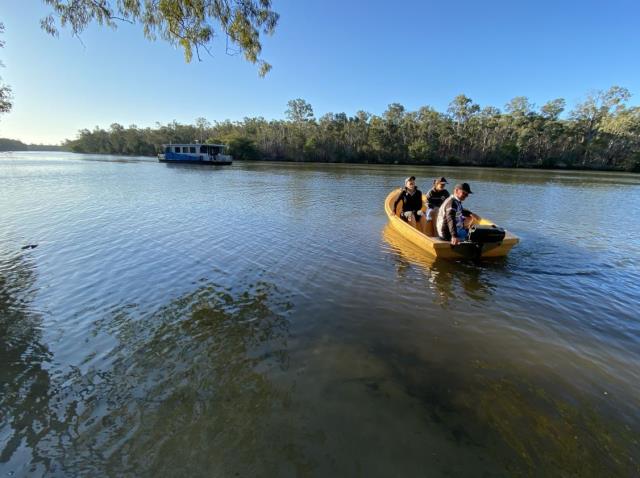 Failure to wear a lifejacket is thought to have contributed to 70 per cent of deaths on Queensland waterways last year.
Transport and Main Roads Minister Mark Bailey said the figure was a key finding from Maritime Safety Queensland's annual Marine Incidents Report 2021.
"Any death on our waters is one too many but it is especially tragic so many of the lives lost last year were people not wearing lifejackets," Mr Bailey said.
"A total of 13 deaths were reported on water last year, with failure to wear a lifejacket a contributing factor in nine of those.
"That's nine people who had a primary means of survival available but for some reason did not wear it.
"It's a stark reminder to boaties it's not enough to simply stow lifejackets onboard – you need to be wearing them in case you go overboard unexpectedly."
The 13 lives lost in 2021 was four fewer than in 2020 but remained higher than the average for the previous 10 years (9.5).
Mr Bailey urged boaties to be aware of the fatal five.
"On the water, these include not keeping a proper lookout, failure to carry and use the appropriate safety equipment such as lifejackets, speeding, alcohol and drug use, and poor trip planning," he said.
In 2021, 508 vessels were involved in 380 reported incidents. Of these incidents, just over a quarter (100) were collisions between vessels.
There were also 48 groundings and 31 collisions with objects, including aids to navigation.
"Unfortunately, many Queensland boaties are failing to observe the safety basics leading to trouble and, in some cases, tragedy," Mr Bailey said.
Mr Bailey said MSQ would redouble its efforts to educate boaties and enforce boating regulations.
"We'll be cracking down on compliance through on water patrols right across the state's coastline," he said.
"Increasingly, they will be using new boats capable of making intercepts at high speed if necessary.
"The Maritime Enforcement team has already completed more than 6000 intercepts and compliance checks since its inception in 2019 and I look forward to this continuing for the safety of Queensland's boaties.
"We want boaties to enjoy their time on the water but its important that everyone gets home safely too, so buckle up the lifejacket and avoid the fatal five."