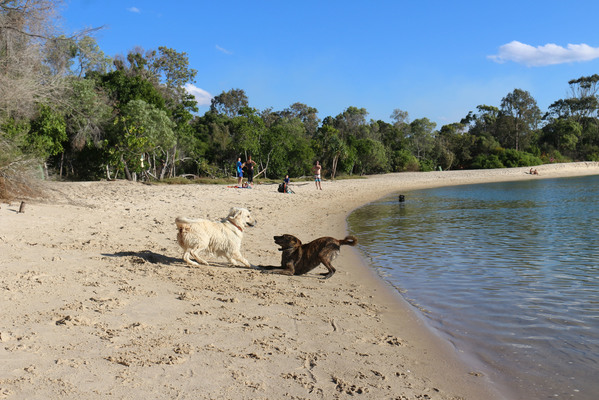 Winter and spring rainfall will be a determining factor in the erosion rate at Noosa's Dog Beach and Noosa Council's urgency to act on it.
A Shoreline Erosion Management Plan (SEMP) for Noosa Spit that was initiated last November to address erosion issues and recommend management options provided an update on progress at Council this week.
The report showed two of its five phases, involving background research and physical data collection phase had been completed with two further phases, coastal process model development and erosion assessment and conceptual modelling expected to be completed by the end of this month.A report will follow after consultation with Councillors and the community.
An analysis of aerial photography from 2017 to the present shows there has been a reduction in the rate of erosion at Noosa Spit from about 9m per year in 2017 to about 2m in March 2019.
The review says earlier erosion rates were enhanced by a river alignment that was ideal for erosion as well as strong storm systems with a northerly wind aspect, including Tropical Cyclone Debbie but over the past year, major storm systems from east and south easterly wind aspects have limited erosion and caused a less problematic river alignment.
The current situation has allowed more time to deliver suitable solutions, however, conditions could reverse
if rainfall through winter and spring is insufficient to maintain the current river alignment, the update says.