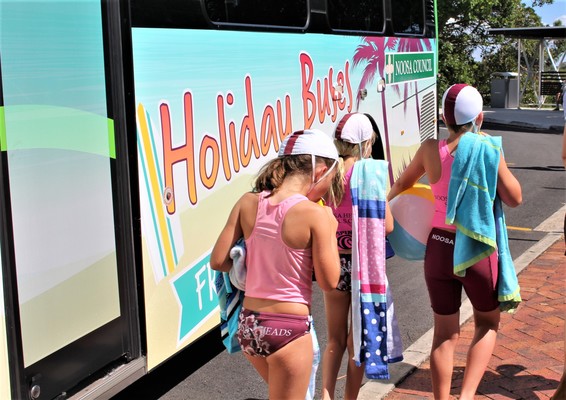 An evaluation of Noosa Council's half million dollar Go Noosa Christmas and Easter traffic trials showed only a two per cent decrease of private car use despite patronage on free buses having increased by 40 per cent over the Christmas holidays and 33 per cent over the Easter period.
The evaluation found more than 296,000 people caught the free buses during the trial and 64 per cent of bus passengers said they would have driven if buses had not been available. The digital roadside information boards people regarded as helpful in informing their bus use.
The nine week trials were held over the peak periods of Christmas (15 December 2018 – 29 January 2019) and Easter (6 April – 28 April 2019) and cost about $550,000 which was reduced to $460,000 due to $88,000 in revenue obtained from paid parking at Lions Park.
The trial comprised free buses, information management systems, traffic control, wayfinding, parking changes and paid parking.
A Council report described the Go Noosa trials as "short term initiatives aligned with the 2017-2027 Transport Strategy to manage peak period traffic through behaviour change whilst maintaining a Noosa look and feel".
Results of the trials were measured by the counting of traffic, cyclists, pedestrians and bus passengers and though feedback surveys, website statistics, visual observations and Lions Park paid parking receipts.
"Behaviour change is typically challenging to evaluate due to the difficultly in establishing control samples, however, the data and observations obtained allow insights to be gained," stated the report which is up for discussion in Council meetings this month.