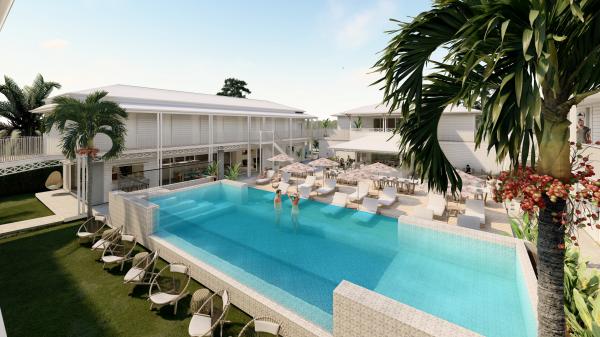 Noosa's newest accommodation offering, Bounce Noosa will be offering up an enticing accommodation solution for up to 36 key hospitality workers from as early as August 2021.
The 122 bed property was purpose-built to offer up a brand-new accommodation experience that gives 'all the feels' of a luxury stay with a mega social vibe.
Bounce will offer up a dedicated section of their brand-new resort which will provide the perfect home base from just $200 per week in premium, shared accommodation.
Property owner Mark Baldwin said, "Hospitality workers are an integral part of Noosa's hospitality and tourism offering and need to seize this moment to come together and build on our experience and resilience to ensure the sustainable and inclusive recovery of our important tourism sector.
"My team at Bounce are accustomed to supporting guests on the daily, and with the current absence of international travellers, we will have enough beds available to get us through the busy season to support 36 key hospitality workers with a place to call home."
While spaces are limited and will be on a first in, best fit basis, it is expected this new and highly anticipated accommodation offering will ease pressure from a number of local businesses who are currently struggling to find staff.
Tourism Noosa's Juanita Terry-Bloomfield said, "It has never been more important for operators in the hospitality and tourism sectors to work together like this.
"To recover faster, it is so important that we have a united and coordinated approach, and Bounce has truly breathed new life into the term "hospitality" as their doors open for the very first time with this incredible opening offer for some of Noosa's frontline workers who have been left homeless due to COVID-19."