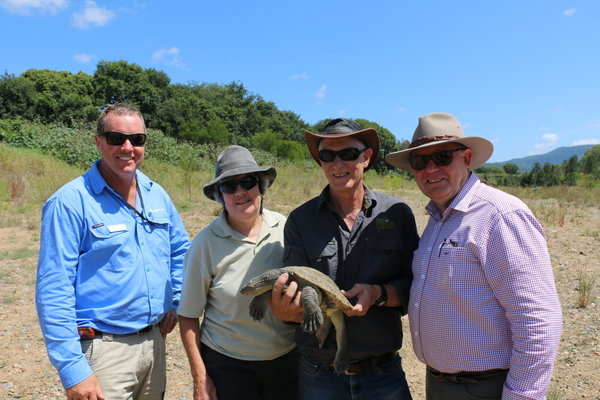 By Abbey Cannan
The Sunshine Coast community is passionate about turtles, but many people may not know about the Mary River Turtle – an endangered species found nowhere else in the world but the Mary River catchment.
Sunshine Coast Council, in partnership with Tiaro and District Landcare Group, has now implemented a program designed to protect this special creature from predation by feral animal species.
Starting this month, council will be working with 22 participating landholders along the Mary River in a joint effort to protect the turtle by controlling feral animals.
Division 10 Councillor Greg Rogerson said the Mary River Turtle Protection Program had been implemented in response to community concerns.
"In 2018 the Mary River Turtle was assessed as the 29th most endangered reptile in the world and it's our job do to everything we can to protect it," Cr Rogerson said.
"We are working in partnership with Fraser Coast Council, Gympie Council, Noosa Council, Tiaro and District Landcare Group and participating landholders along the Mary River in a joint effort to protect our punk rocker turtle."
You can find out more about the project on the Tiaro Landcare Facebook page at www.facebook.com/MaryRiverTurtleProjectTiaroLandcare/