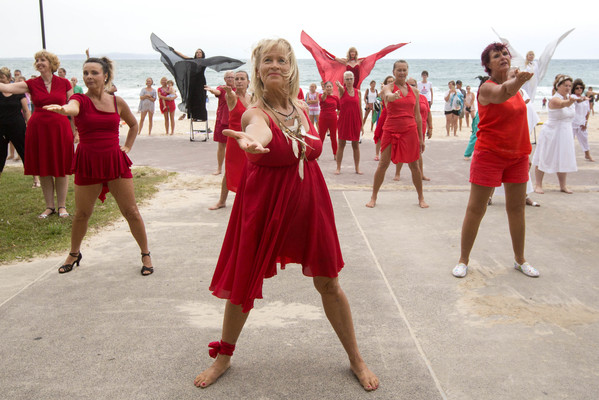 Noosa residents will dance alongside police and politicians on Friday at 5pm as part of the annual global One Billion Rising event to take a stance to stop violence against women and children.This year more than 200 countries will be taking part in the annual event which was initiated in the City of Joy in the Congo by Eve Ensler and Nobel Peace Prize winner Dr Denis Mukwege enabling women to move from being war victims to dancing in joy.
In this year's theme, A Way of Life, participants will dance to the song, Break the Chain, as they symbolically break the chain of violence.
The four minute dance will be performed twice outside the Noosa Heads Surf Club.