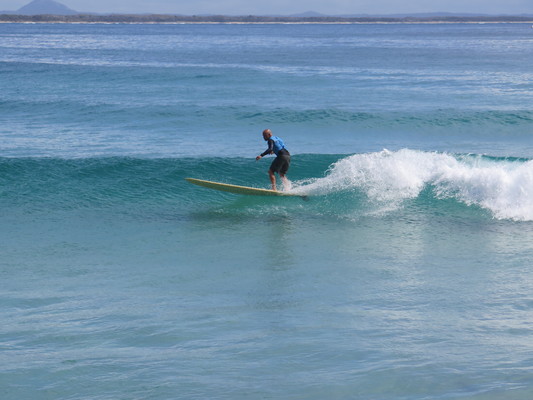 The Noosa Malibu Club were this week stoked to announce the recently opened Heads of Noosa
Brewing Co. has come on board as major sponsor for the 2019 Noosa Logger surfing comp to provide prize money for the Open divisions and a classy new venue for the after surf events and presentations.
Heads of Noosa owners Lance and Craig Masterton said they were "frothing" to be a part of a local event with such a community focus.
"Partnering with the Noosa Logger was a no brainer for us as beer and surfing really go hand
in hand. We can't wait for the competition and to host everyone back at the brewery after
each day of surfing."
The Noosa Logger, the only event of its kind, focuses on traditional longboarding and s always a popular event on the Australian surfing calendar.
Contest director Glen Gower said spectators would be in for a treat with four of the top 10 surfers from the WSL
longboard world tour, Harrison Roach, Josh Constable, Clinton Guest and Nic Brewer, all
committed to the event, along with multiple State and Australian longboard champions
throughout the 114 person field of men, women and juniors.
Set for the 4 and 5 May the event will give spectators a classic traditional surfing event where style, grace
and poise are on show. The Club is also most appreciative of local board makers Creative
Army, Classic Malibu and Fine Surfcraft by Andrew Warhurst, who are also supporting the
event and have custom made four awesome surfboards for competitor draws and a raffle.
For more information visit http://noosalogger.com.au/