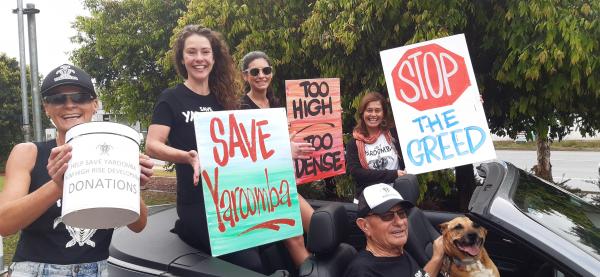 Sekisui House has slammed the protest planned by Friends of Yaroomba describing it as a "misleading and fake traffic stunt" which they say will be a major inconvenience for both locals and tourists in the middle of the school holidays.
Sekisui House project director Evan Aldridge said the traffic aspects of the Yaroomba Beach project had been thoroughly assessed by Council and the Department of Traffic and Main Roads for the development application and recently through the Planning and Environment court, which verified the traffic flows are well within the capacity of David Low Way, which is a major arterial road for the north shore area.
"Friends of Yaroomba group (who also go by the name Save Yaroomba) has no credibility after previously misleading the community in raising funds for the last appeal which was lost after the Planning and Environment court ruled there was no substantiate evidence provided to back up any of the grounds of appeal, including traffic," he said.
Mr Aldridge said the second appeal now in process against Sunshine Coast Council's approval was wasting rate payers' money and delaying significant jobs for locals.
The $800 million Yaroomba Beach development will include a 220 room 5-star The Westing Coolum Resort and Spa, 132 serviced apartments, 541 apartments in three and four storey blocks, 67 dwellings in two and three storey blocks and 382 car parks. There will be four hectares of public open and green space all gifted to the Sunshine Coast Council, a 2,770sqm retail village, Coastal Discovery Centre and Trail and lifesaving amenities.