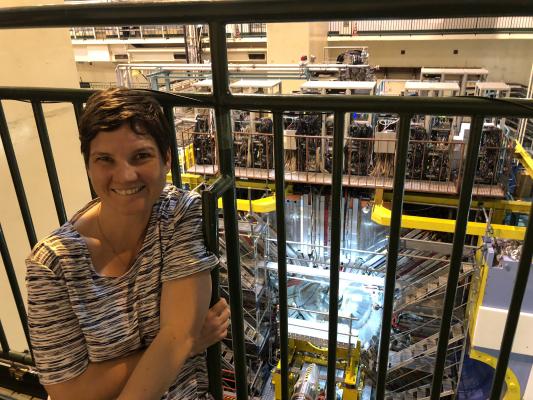 By Abbey Cannan
A Noosa District State High School teacher has been honoured for her excellence in education at an annual award ceremony showcasing Queensland's leading state schools.
Teacher Katrina Holewa was awarded the TUH Health Fund Showcase Award for Excellence in Teaching at the Showcase Awards for Excellence in Schools.
Katrina said she was extremely honoured to be recognised for her work in STEM (Science, Technology, Education and Maths) education.
"I am still a bit dazed to receive this award, and incredibly humbled given all of the dedicated teachers that I see every day," she said.
"I've always been passionate about public education throughout my career, working hard so that my students can achieve their potential."
Starting her career with a very short stint as an environmental scientist in a Queensland mine, Katrina identified the under-representation of females in STEM careers.
Inspired to enable young females to engage in STEM, Katrina went back to university to complete a Bachelor of Education.
She has worked in classrooms across Australia — most recently settling at Noosa District State High School as Head of Department Science, new pedagogy coordinator and STEM champion.
As a graduate of the STEM X Academy in 2016, Katrina works tirelessly Australia-wide to promote and develop STEM programs, with her most recent project being the Athena Project — an advanced STEM immersion program for girls.
"Being chosen as a mentor teacher for the Queensland Girl Power STEM Camp in 2018 and meeting amazing young women from around the state inspired me to form a group of female STEM Ambassadors at Noosa District High School, who have done a fantastic job of promoting STEM within the community, giving workshops in primary schools and at Science Festivals," Katrina said.
"This lead to a partnership with Coolum SHS, Sunshine Beach SHS and the Noosa Council Digital Hub to develop the ATHENA project, which exposes girls to STEM careers, linking promising girls with mentors from STEM industries."
Education Minister Grace Grace said it was important to celebrate educational excellence in Queensland state schools, despite the COVID-19 restrictions changing things up for this year's event.
"The Showcase Awards is the state's most prestigious awards program for state school education, recognising and rewarding innovation in teaching and leadership practice across Queensland for the past 21 years," Ms Grace said.
"I am very pleased to say the calibre of submissions and finalists was simply outstanding once again this year, with entries from right across the state.
"All of our winners and finalists should be incredibly proud of all they have achieved to enhance students' learning experiences and advance Queensland's future through quality public education.
"I'd particularly like to congratulate you all, given the unique circumstances that have transpired since Term 2."