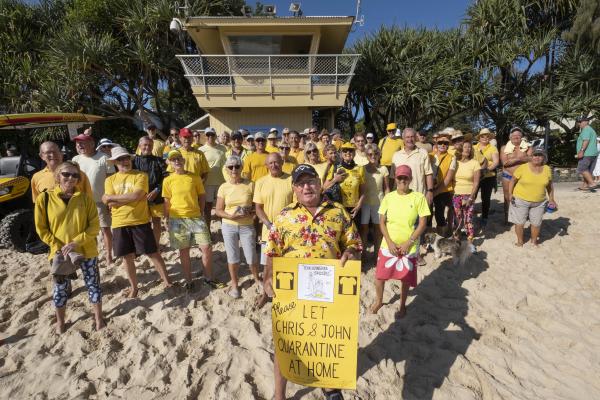 Mark one up for people power as Queensland Health yesterday reversed its decision to deny Noosa's John Bowie an exemption from hotel quarantine.
This comes after about 50 people gathered dressed in yellow at Main Beach by the lifeguard tower to protest the lack of compassion that was preventing him from coming home to spend his last days.
The former cartoonist, who turned 73 this week, was diagnosed with cancer a few months ago, and after chemotherapy to reduce the tumour, flew to Sydney for specialist surgery.
Unfortunately the cancer was too advanced to be removed and John was given a terminal prognosis.
With very limited time left to them, John and Chris applied to the Queensland government for a special exemption from hotel quarantine to allow him to quarantine at home in Noosa and it was initially rejected.
The cancer patient and wife Chris are now able to return to Noosa and quarantine at home.
They were expected to arrive in Noosa on Thursday.